'Food is life': Documenting the politics of food in Melanesia
Abstract
In this article, I discuss two recent examples of women's filmmaking in Melanesia. The documentaries are Tanah Mama (2014), focused on West Papua and Café Niugini (2015), set in Papua New Guinea. Both films explore and represent food in profoundly different ways. Here, I consider their respective depictions of food, demonstrating that Tanah Mama represents food as sustenance while Café Niugini renders food as 'cuisine' through the 'creative performance' of cookery. Nevertheless, and as I argue, both documentaries reflect the filmmakers' interest in representing issues associated with food in the Pacific, including the importance of Indigenous access to land, population management, gender roles and the impact of changing cultural values on food consumption and health.
Downloads
Download data is not yet available.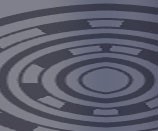 How to Cite
Spark, C. (2015). 'Food is life': Documenting the politics of food in Melanesia. Pacific Journalism Review : Te Koakoa, 21(2), 77-85. https://doi.org/10.24135/pjr.v21i2.119
Copyright (c) 2015 Ceridwen Spark
This work is licensed under a Creative Commons Attribution-NonCommercial 4.0 International License.