Papua and the public: News framing of the 2019 Asrama Papua conflict
Keywords:
Asrama, Indonesia, Jubi, Kompas, media, news framing, Papua, public opinion, racial representation, racism, West Papua
Abstract
The 2019 Asrama Papua conflict in Surabaya initiated many discourses on racial discrimination and police brutality towards Papuan students in Indonesia. The question arises as to how the public perceive news framing and its effects on public opinion. This question will be answered by examining reports in the newspapers Kompas (published in Jakarta) and Jubi (Jayapura, Papua) which display quite different thematic and rhetorical structures. As secondary research, this article aims to assess the public opinion on the framing of the incident based on Berger and Luckmann's Social Construction of Reality. Through qualitative focus group discussion, this study examines people's perceptions of news media framing and its effect on the shaping of public opinion towards an ethnic minority group. The results show that media framing reinforces a certain idea of public opinion towards minority groups through various factors such as Perspective of Reporting and Depth of Reporting, both of which differ in Kompas and Jubi as a result of differences in their audiences. Differences were also found in such factors as the thematic structure between lens of sympathy and lens of antagonism. Ultimately, this research suggests that the public possess an awareness of news framing, thus giving them the capability to construct their own critical viewpoints towards media and the incident.
Downloads
Download data is not yet available.
References
Abraham, L., & O. A. (2006). Framing news stories: The role of visual imagery in priming racial stereotypes. Howard Journal of Communication, 17(3), 183-203. doi:10.1080/10646170600829584
Adisa, R. M., Mohammed, R. B., & Ahmad, M. K. (2016). Issues and consequences of newspaper framing on ethnic conflict: A qualitative study of ethnic group leaders' conflict frames. Malaysian Journal of Communication, 32(2), 294-316.
Allen, J. & Bruce, T. (2017). Constructing the other: News media representations of a predominantly 'brown' community in New Zealand. Pacific Journalism Review, 23(1), 225-244.
Bennett, S., Maton, K., & Kervin, L. (2008). The 'digital natives' debate: A critical review of the evidence. British Journal of Educational Technology, 39(5), 775-786.
Berger, P. L., & Luckmann, T. (1966). The social construction of reality. New York, NY: Vintage Books.
Dalimunthe, M., Irawanto, B., & Budiawan, B. (2020). Representation of Papuan identity in the reporting of local newspapers in Yogyakarta. International Journal of Social Science Research [Online], 2(3).
De Coninck, D., Matthijs, K., Debrael, M., Joris, W., De Cock, R., & D'Haenens, L. (2018). The relationship between media use and public opinion on immigrants and refugees: A Belgian perspective. Communications, 43(3), 403-425. https://doi.org/10.1515/commun-2018-0016
De Vreese, C. H. (2005). News framing: Theory and typology. Information Design Journal, 13(1), 51-62.
Entman, R. M. (1993). Framing: Toward clarification of a fractured paradigm. Journal of Communication, 43(4), 51-58.
Etikan, I., Musa, S. A., & Alkassim, R. S. (2016). Comparison of convenience sampling and purposive sampling. American Journal of Theoretical and Applied Statistics, 5(1), 1-4.
Francis, T., & Hoefel, F. (2018). 'True Gen': Generation Z and its implications for companies. McKinsey & Company.
Fridkin, K., Wintersieck, A., Courey, J., & Thompson, J. (2017). Race and police brutality: The importance of media framing. International Journal of Communication, 11, 3394-3414.
Hannis, G. (2009). Reporting diversity in New Zealand: The 'Asian Angst' controversy. Pacific Journalism Review : Te Koakoa, 15(1), 114-130. https://doi.org/10.24135/pjr.v15i1.967
Jacobsen, S. J., Jensen, T. G., & Weibel, K. (2012). Analysis of Danish media setting and framing of Muslims, Islam, and racism. The Danish National Centre for Social Research. Retrieved from https://www.ces.uc.pt/projectos/tolerace/media/Working paper 5/Analysis of Danish Media setting and framing of Muslims Islam and racism.pdf.
Kanaker, O., Abughazlih, M. O., & Kasmani, M. F. (2020). Media framing of minorities' crisis: A study on Aljazeera and BBC News coverage of the Rohingya. Malaysian Journal of Communication, 36(2).
Kirsch, S. (2010). Ethnographic representation and the politics of violence in West Papua. Critique of Anthropology, 30(1), 3–22. https://doi.org/10.1177/0308275X09363213
Kirschner, P. A., & De Bruyckere, P. (2017). The myths of the digital native and the multitasker. Teaching and Teacher Education, 67, 135-142.
Kulaszewics, K. E. (2015). Racism and the media: A Textual analysis. Sophia. Retrieved from https://sophia.stkate.edu/msw_papers/477
Lane, K., Williams, Y., Hunt, A. N., & Paulk, A. (2020). The framing of race: Trayvon Martin and the Black Lives Matter movement. Journal of Black Studies, 51(8), 790-812. https://doi.org/10.1177/0021934720946802
Lasswell, H. D. (1927). Propaganda technique in the world war. London, UK: Kegan, Paul, Trench, Trubner & Co.
Lecheler, S., Bos, L., & Vliegenthart, R. (2015). The mediating role of emotions: News framing effects on opinions about immigration. Journalism & Mass Communication Quarterly, 92(4), 812-838. https://doi.org/10.1177/1077699015596338
Lecheler, S., & De Vreese, C. H. (2012). News framing and public opinion : A mediation analysis of framing effects on political attitudes. Journalism & Mass Communication Quarterly, 89(2), 185-204. https://doi.org/10.1177/1077699011430064
Lippmann, W. (1922). Public Opinion. New York, NY: Harcourt, Brace and Company.
Lopez, B. (n.d.). Frontline Reversing silences in West Papua: Interdisciplinary research and (audio) documentary. Pacific Journalism Review : Te Koakoa, 26(1), 200-225. https://doi.org/10.24135/pjr.v26i1.1097
Mambor, V., & Da Costa Sarmento, P. (2020). West Papuan control: How red tape, disinformation and bogus online media disrupts legitimate news sources. Pacific Journalism Review : Te Koakoa, 26(1), 105-113. https://doi.org/10.24135/pjr.v26i1.1085
Murtadho, L. D., & Ningsih, I. N. (2017). Analisis Framing Pemberitaan (Kasus Demontrasi Mahasiswa Papua dalam Rencana Aksi Damai Mendukung PEPERA dalam Harian Tribunnews.com dan Harianjogja.com periode 14–27 Juli 2016) (Unpublished doctoral dissertation, Universitas Islam Indonesia, 2017). Yogyakarta, Indonesia: Fakultas Psikologi dan Ilmu Sosial Budaya Universitas Islam Indonesia.
Nwabueze, C., & Okonkwo, E. (2018). Rethinking the bullet theory in the digital age. International Journal of Media, Journalism, and Mass Communications, 4(2), 1-10.
Onwuegbuzie, A. J., Dickinson, W. B., Leech, N. L., & Zoran, A. G. (2009). A qualitative framework for collecting and analyzing data in focus group research. International Journal of Qualitative Methods, 8(3).
Otieno, C., Spada, H., & Renki, A. (2013). Effects of news frames on perceived risk, emotions, and learning. PLoS ONE, 8(11).
Petersen, T. (2019). Journalists and public opinion. In The International Encyclopedia of Journalism Studies. Hoboken: John Wiley & Sons.
Putri, A. (2020). News framing of the 2019 Asrama Papua conflict and the reinforcement of stereotypes towards Papuans in Indonesian media. Unpublished study.
Robie, D. (2020). Key Melanesian media freedom challenges: Climate crisis, internet freedoms, fake news and West Papua. Pacific Journalism Review : Te Koakoa, 26(1), 15-36. https://doi.org/10.24135/pjr.v26i1.1072
Rubawati, E. (2018). Papua in media: Framing analysis about special autonomy at West Papua. Jurnal Masyarakat & Budaya, 20(3), 375–390. http://dx.doi.org/10.14203/jmb.v20i3.671
Schemer, C. (2013). Media effects on racial attitudes: Evidence from a three-wave panel survey in a political campaign. International Journal of Public Opinion Research, 26(4), 531–542. https://doi.org/10.1093/ijpor/edt041
Syabilla, S. (2020). Pembingkaian berita unjuk rasa mahasiswa Papua di Istana Merdeka (Framing pada cnnindonesia.com dan kompas.com). Jurnal Humaniora Universitas Bina Sarana Informatika, 20(2), 140-146. Retrieved from https://ejournal.bsi.ac.id/ejurnal/index.php/cakrawala/article/view/8978/pdf
Valkenburg, P. M., Semetko, H. A., & De Vreese, C. H. (1999). The effects of news frames on readers' thoughts and recall. Communication Research, 26(5), 550-569.
Widyaningsih, S. N., & Lestari, R. D. (2020). Framing of online media news about riots in Papua. Jurnal Perkommas, 5(1), 81-90. Retrieved from https://core.ac.uk/download/pdf/304721918.pdf.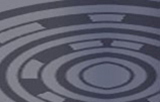 How to Cite
Harsa, A. N. P., & Rofil, L. E. F. (2021). Papua and the public: News framing of the 2019 Asrama Papua conflict. Pacific Journalism Review : Te Koakoa, 27(1 & 2), 105-118. https://doi.org/10.24135/pjr.v27i1and2.1173
Section
Articles (Themed)
Copyright (c) 2021 Annisa Nadia Putri Harsa, Lily El Ferawati Rofil
This work is licensed under a Creative Commons Attribution-NonCommercial 4.0 International License.