'Journalism of hope' realities in post-election Fiji
Keywords:
censorship, democracy, elections, Fiji, media freedom, media regulation
Abstract
Commentary: In the lead up to Fiji General Election in September 2014, there was an air of positivity among media workers that despite the difficulties since the military takeover in December 2006—including the imposition of the Media Industry Development Decree in 2010—their operating environment would possibly be easing. The Fiji Sun, which had chosen in 2009 after the abolition of the 1997 Constitution to change its stance, adopting an editorial policy unabashedly partisan towards the Voreqe Bainimarama-led government, opened up its pages to all political parties and candidates giving them relatively free rein to comment on the political landscape as they saw it. Media organisations ran reports that criticised the military-led regime's performance as campaigning began to pick up. However, not long after the much-hailed return-to-democracy election it became clear that the reappearance of media vibrancy and plurality would not happen overnight. The author critically examines the post-election climate and draws on his personal experience as a Fiji news media editor.
Downloads
Download data is not yet available.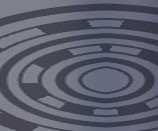 How to Cite
Morris, R. (2016). 'Journalism of hope' realities in post-election Fiji. Pacific Journalism Review : Te Koakoa, 22(1), 25-37. https://doi.org/10.24135/pjr.v22i1.11
Copyright (c) 2016 Ricardo Morris
This work is licensed under a Creative Commons Attribution-NonCommercial 4.0 International License.