The political cartoonist and the editor
Haydon Manning

Robert Phiddian
Keywords:
freedom of speech, political cartooning, cultural sensitivity, New Zealand Herald
Abstract
New Zealand Herald cartoonist Malcolm Evans was dismissed from the newspaper after he refused to follow his editor's instruction to cease cartooning on the Israeli-Palestinian conflict. Members of the Jewish community were upset by a number of his cartoons, drawn during the first half of 2003. Evans is not alone among cartoonists to attract the anger of Jewish community lobbies and the hesitation of their editors when presenting cartoons dealing with the activities of the Israeli government. Cartoonists Tony Auth (Philadelphia Inquirer) and Michael Leunig (The Age) have also presented controversial cartoon commenting on the Israeli Government and, with Evans, defend their work on the grounds that while cartoons may offend an audience the content is not necessarily wrong. Cartoonists fiercely defend their licence to mock politicians, governments and states. This article examines this defence and the space within which cartoonists examine political subjects. We analyse the parameters within which mass circulation newspaper editors operate, principally in the Australian context. We defend a wide licence for cartoonists and argue that this licence represents an important measure of free speech in an era when the threat of terrorism looms large on national political agendas.
Downloads
Download data is not yet available.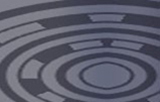 How to Cite
Manning, H., & Phiddian, R. (2005). The political cartoonist and the editor. Pacific Journalism Review : Te Koakoa, 11(2), 127-150. https://doi.org/10.24135/pjr.v11i2.1056
Copyright (c) 2005 Pacific Journalism Review
This work is licensed under a Creative Commons Attribution-NonCommercial 4.0 International License.