REVIEW: A moment for self-reflection
Review of War Isn't Hell, Its Entertainment: Essays on Visual Media and the Representation of Conflict, edited by Rikke Schubart, Fabian Virchow, Debra White-Stanley and Tanja Thomas
Keywords:
war reporting, media representation, journalism profession, evaluating journalism, visual media, conflict reporting, understanding conflict, entertainment reporting
Abstract
War Isn't Hell, Its Entertainment treats one of the most debated issues of our times i.e. the relationship between war and media, in a similar manner. The book offers no apology for the existence of such a relationship. 
Downloads
Download data is not yet available.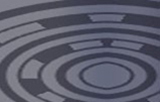 How to Cite
Aslam, R. (2010). REVIEW: A moment for self-reflection: Review of War Isn't Hell, Its Entertainment: Essays on Visual Media and the Representation of Conflict, edited by Rikke Schubart, Fabian Virchow, Debra White-Stanley and Tanja Thomas. Pacific Journalism Review : Te Koakoa, 16(2), 228-230. https://doi.org/10.24135/pjr.v16i2.1051
Copyright (c) 2010 Pacific Journalism Review
This work is licensed under a Creative Commons Attribution-NonCommercial 4.0 International License.