The changing role of the citizen in conflict reporting
Keywords:
citizen journalism, comparative analysis, conflict reporting, foreign policy, non-government sources
Abstract
New technologies have facilitated the rise of citizen journalism, which promises to dramatically change the role of citizens in conflict reporting from consumers to producers and victims and witnesses to framers and analysts. If this potential is realised, the implications of this new form of journalism are significant, as they stand to challenge the government's traditional role as the dominant source and interpreter of conflicts. This study examines the degree to which the citizen's role has changed in conflict reporting through a comparative analysis of the 2008 Mumbai attacks in the New York Times, New Zealand Herald, London Times and the Times of India. The study finds that the rise of event-driven conflict news reporting offers a limited window of opportunity for non-governmental sources, particularly at the beginning of the conflict, to influence media coverage.
Downloads
Download data is not yet available.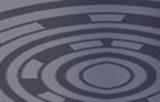 How to Cite
Bahador, B., & Tng, S. (2010). The changing role of the citizen in conflict reporting. Pacific Journalism Review : Te Koakoa, 16(2), 178-194. https://doi.org/10.24135/pjr.v16i2.1041
Copyright (c) 2010 Pacific Journalism Review
This work is licensed under a Creative Commons Attribution-NonCommercial 4.0 International License.