Life under Decree No. 29 of 2010: The Fiji Media Development Decree
Keywords:
bias, censorship, self-regulation, media law, media ethics, media freedom, media regulation, objectivity, race relations
Abstract
This article examines the domestic and regional impact of a punitive media law introduced in Fiji in June. Decree No. 29 of 2010, the Media Industry Development Decree, is the first of its kind in the South Pacific. It brings to an end the tradition of media self-regulation, one of the hallmarks of a free media. All Fiji governments since independence have tried to introduce tougher media laws. The Bainimarama government, which took power in a coup in December 2006, has succeeded where others failed. Its media decree prescribes hefty fines and jail terms for journalists who fall foul of the law. Given the precedent in Fiji, it is unlikely that a future government will move to change this law, which could become a permanent fixture in the country. This article looks at the impact of the law in Fiji and raises the possibility of copycat laws in other island countries where governments distrust media. The article also questions the applicability of conventional journalistic approaches, which place a premium on conflict as a news element, in politically fragile island countries
Downloads
Download data is not yet available.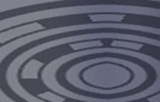 How to Cite
Singh, S. (2010). Life under Decree No. 29 of 2010: The Fiji Media Development Decree. Pacific Journalism Review : Te Koakoa, 16(2), 147-162. https://doi.org/10.24135/pjr.v16i2.1039
Copyright (c) 2010 Pacific Journalism Review
This work is licensed under a Creative Commons Attribution-NonCommercial 4.0 International License.