Freedom of information – Challenges and the way forward
Keywords:
media freedom, Development communication, freedom of information, media law, ombudsman, accountability
Abstract
Commentary: While the media has demonstrated that it can cover global and governance issues, it neglects the potential to be a responsible partner, especially in developing countries such as Papua New Guinea and to an extent the Pacific. However, this partnership can be strengthened with the media industry and government departments and agencies working to improve their ability to work with each to achieve social, economical and political mileage. Freedom of information and a free media is about upholding the freedom we currently enjoy in a democratic society, as it is about our freedom to express ourselves and be informed appropriately and responsibly.
Downloads
Download data is not yet available.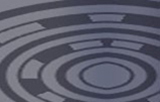 How to Cite
Manek, C. (2010). Freedom of information – Challenges and the way forward. Pacific Journalism Review : Te Koakoa, 16(2), 56-61. https://doi.org/10.24135/pjr.v16i2.1034
Copyright (c) 2010 Pacific Journalism Review
This work is licensed under a Creative Commons Attribution-NonCommercial 4.0 International License.