Metaphor use in the political communication of major resource projects in Australia
Guy Hamilton Healy

Queensland University of Technology

Paul Williams

Griffith University
Keywords:
agenda setting, Australia, climate change, deregulation, emissions, environmental journalism, fossil fuel lobby, greenhouse gas, metaphor, newspapers, rhetoric
Abstract
This article explores the patterns of political communication surrounding the environmental regulation of major Australian resource projects during the Business Advisory Forum of April 2012. The Forum discussed business and government responses to major project approvals to improve national productivity at a time when these projects also posed significant implications for anthropogenic global warming. The article's method is to examine print news articles published during this period. While the international literature has long demonstrated how the American fossil fuel lobby has employed metaphor to characterise climate change as a 'non-problem'—therefore allegedly making regulation of greenhouse gas emissions economically and politically unnecessary—no Australian study of metaphor use in climate science news has been conducted. This article, in finding news stories on so-called 'green tape' environmental regulation were saturated with metaphor clusters, argues that journalistic metaphor use has made the complex issue of environmental regulation accessible to mass audiences. But, in so doing, we also argue this metaphor use has supported business and government's position on environmental deregulation of major projects. Finally, this article also argues that some journalists' use of metaphors encouraged policy-makers to adopt, and re-use, journalists' own language and, in so doing, allow those journalists to be seen as complicit in the shaping of softer public attitudes to the impact of major projects on anthropogenic climate change.
Downloads
Download data is not yet available.
References
Agius, K. (2012, April 20). Green tape slashed under Coalition plan. AAP.

Anderson, K. V. (2002). Hillary Rodham Clinton as "Madonna": The role of metaphor and oxymoron in image restoration. Women's Studies in Communication, 25, 1, 1-24.

Antilla, L. (2005). Climate of scepticism: US newspaper coverage of the science of climate change. Global environmental change, 15(4), 338-352.

Aristotle, 1991, The Art of Rhetoric, Penguin, Harmondsworth.

Bacon, W., & Nash, C. (2012). Playing the media game: The relative (in) visibility of coal industry interests in media reporting of coal as a climate change issue in Australia. Journalism studies, 13, 2, 243-258.

Bates, B. R. (2004). Audiences, metaphors, and the Persian Gulf war. Communication Studies, 55, 3, 447-463.

Bourdieu, P. (2001). Television. European Review, 9, 3, 245-256.

Bourdieu, P. (2005). The Political Field, the Social Science Field, and the Journalistic Field. In R. Benson &E. Neveu, (Eds.), Bourdieu and the journalistic field, (pp. 29-47). Cambridge, Polity.

Boykoff, M. T., & Boykoff, J. M. (2004). Balance as bias: global warming and the US prestige press. Global environmental change, 14, 2, 125-136.

Bradbury, D. (2012). Business Leaders to join new deregulation dialogue. [Press release]. Retrieved from: http://ministers.treasury.gov.au/DisplayDocs.aspx?doc=pressreleases/2012/002.htm&pageID=003&min=djba&Year=&DocType=0

Brough, M. (1999). A lost cause? Representations of Aboriginal and Torres Strait Islander health in Australian newspapers. Australian Journal of Communication, 26, 2, 89-98.

Brummett, B. (2003). The world and how we describe it: Rhetorics of reality, representation, simulation. Praeger Publishers.

Burke, R. (2002). Invitation or Invasion? The 'family home' metaphor in the Australian media's construction of immigration. Journal of Intercultural Studies, 23, 1, 59-72.

Business Council of Australia. (April, 2012). Discussion Paper for Council of Australian Government's Business Advisory Forum. Retrieved from: http://www.bca.com.au/newsroom/discussion-paper-for-the-coag-business-advisory-forum

Council of Australian Governments Business Advisory Forum Communiqué, 12 April, 2012, Commonwealth. Retrieved from: https://www.coag.gov.au/node/313#BAF

Dayrell, C., Caimotto, M. C., Muller, M., & Piao, S. S. (2016). Discourses around climate change in the news media. In Corpora and Discourse International Conference.

De Vreese, C. H. (2012). New avenues for framing research. American Behavioral Scientist, 56, 3, 365-375.

Doctors for the Environment Australia (2013). The health factor: ignored by industry, overlooked by government. Submission to the Commonwealth's inquiry into Major Project Development assessment processes. College Park, South Australia.

Entman, R. (1993). Framing: Toward Clarification of a Fractured Paradigm. Journal of Communication, 43, 4.

FOI/2015/240. Correspondence between the Department of the Prime Minister and Cabinet and the Business Council of Australia and others regarding Commonwealth oversight of environmental approvals under the Environment Protection and Biodiversity Conservation Act 1999. [Disclosure log]. Available at: https://www.dpmc.gov.au/government/departmental-foi-disclosure-logs

Fraser, S. (2006). Speaking addictions: Substitution, metaphor and authenticity in newspaper representations of methadone treatment. Contemporary Drug Problems, 33, 669.

Gibson, R., Hester, J. B., & Stewart, S. (2001). Pull quotes shape reader perceptions of news stories. Newspaper Research Journal, 22, 2, 66-78.

Gibson, T., Craig, R, Harper, A., & Alpert, J. M. (2015). Covering global warming in dubious times: Environmental reporters in the new media ecosystem. Journalism, 1464884914564845.

Harris, P. J., Harris, E., Thompson, S., Harris-Roxas, B., & Kemp, L. (2009). Human Health and wellbeing in EIAs in New South Wales, Australia: auditing health impacts within environmental assessments of major projects. Environmental Impact Assessment Review, 29, 310-318.

Herman, E. S. (2000). The propaganda model: A retrospective. Journalism Studies, 1, 1, 101-112.

Herrick, C. N. (2001). Junk science and environmental policy: obscuring public debate with misleading discourse. Philosophy & Public Policy Quarterly, 21(2/3), 11-16.
Jacques, P. J., Dunlap, R. E., & Freeman, M. (2008). The organisation of denial: Conservative think tanks and environmental scepticism. Environmental politics, 17(3), 349-385.

Krennmayr, T., (2015). What Corpus Linguistics Can Tell Us About Metaphor Use In Newspaper Texts, Journalism Studies, 16, 4,1-17.
Lakoff, G., & Johnson, M. (1980). Metaphors we live by. University of Chicago press. Chicago.

Lakoff, G. (2010) Why it Matters How We Frame the Environment, Environmental Communication, 4, 1, 70-81.

Livesey, S. (2002). Global warming wars: Rhetorical and discourse analytic approaches to ExxonMobil's corporate public discourse. Journal of Business Communication, 39(1), 117-146.

Luokkanen, M., Huttunen, S., & Hildén, M. (2013). Geoengineering, news media and metaphors: Framing the controversial. Public Understanding of Science, 0963662513475966.

Macintosh, A. (2009). The Environment Protection and Biodiversity Conservation Act 1999 (Cth): an evaluation of its cost-effectiveness. Environmental and Planning Law Journal, 26, 5, 337-362.

Marsh, D., Lewis, C., & Chesters, J. (2014). The Australian mining tax and the political power of business. Australian Journal of Political Science, 49(4), 711-725.

Matheson, D. (2003). Scowling at their notebooks How British journalists understand their writing. Journalism, 4, 2, 165-183.

McCright, A., & Dunlap, R. (2000). Challenging global warming as a social problem: An analysis of the conservative movement's counter-claims. Social problems, 47, 4, 499-522.

McGaurr, L., Lester, L., & Painter, J. (2013). Risk, uncertainty and opportunity in climate change coverage: Australia compared. Australian Journalism Review, 35, 2, 21-33.

McGrath, C. (2014). One stop shop for environmental approvals a messy backward step for Australia. Environmental and Planning Law Journal, 31, 3, 164-191.


McKay, F. H., Thomas, S. L., & Blood, R. W. (2011). 'Any one of these boat people could be a terrorist for all we know!' Media representations and public perceptions of 'boat people' arrivals in Australia. Journalism, 12, 5, 607-626.

McKewon, E. (2012). Talking points ammo: The use of neoliberal think tank fantasy themes to delegitimise scientific knowledge of climate change in Australian newspapers. Journalism Studies, 13, 2, 277-297.

McKnight, D., & Hobbs, M. (2013). Public contest through the popular media: The mining industry's advertising war against the Australian Labor government. Australian Journal of Political Science, 48(3), 307-319.

McLachlan, R. (2013). Deep and Persistent Disadvantage in Australia-Productivity Commission Staff Working Paper. Canberra, Commonwealth.

Miles, M. B., Huberman, A. M., & Saldana, J. (2013). Qualitative data analysis: A methods sourcebook. SAGE Publications.

NASA, October, 2016. NASA Analysis Finds Warmest September on Record By Narrow Margin. Retrieved from: http://data.giss.nasa.gov/gistemp/news/20161017/

Nerlich, B. (2010). 'Climategate': paradoxical metaphors and political paralysis. Environmental Values, 419-442.

Nisbet, M. C., & Huge, M. (2006). Attention cycles and frames in the plant biotechnology debate managing power and participation through the press/policy connection. The Harvard International Journal of Press/Politics, 11, 2, 3-40.

Noble, G., & Poynting, S. (2003). Acts of war: Military metaphors in representations of Lebanese youth gangs. Media International Australia incorporating Culture and Policy, 106, 1, 110-123.

Nyberg, D., Spicer, A., & Wright, C. (2013). Incorporating citizens: corporate political engagement with climate change in Australia. Organization, 20, 3, 433-453.

Onwuegbuzie, A. J., & Leech, N. J. (2005). On becoming a pragmatic researcher: The importance of combining quantitative and qualitative research methodologies. International Journal of Social Research Methodology, 8, 375-387.

Onwuegbuzie, A. J., & Collins, K. M. (2007). A typology of mixed methods sampling
designs in social science research. The qualitative report, 12(2), 281-316.

Painter, J. (2013). Climate change in the media: Reporting risk and uncertainty. IB Tauris.

Pan, Z., & Kosicki, G. M. (1993). Framing analysis: An approach to news discourse. Political communication, 10, 1, 55-75.

Pearse, G., Burton, B., & McKnight, D. (2013). Big Coal: Australia's Dirtiest Habit. University of New South Wales. NewSouth.

Petersen, J. H. (2003). Lippmann revisited: A comment 80 years subsequent to 'Public Opinion'. Journalism, 4(2), 249-259.

Plato, (380BCE). Gorgias. [J. Benjamin, Trans] Retrieved from: http://classics.mit.edu/Plato/gorgias.html

Rapp, C. (2010). "Aristotle's Rhetoric", The Stanford Encyclopedia of Philosophy, Edward N. Zalta (ed.). Retrieved from:https://plato.stanford.edu/archives/spr2010/entries/aristotle-rhetoric/>.

Robie, D. (2014). 'Carbon colonialism': Pacific environmental risk, media credibility and a deliberative perspective. Pacific Journalism Review, 20(2), 59.

Rowinski, P. (2014). Euroscepticism in the Berlusconi and Murdoch press–29 July 2014. Journalism, 1464884914552265.

Saxton, A. (2003). I certainly don't want people like that here' : The discursive construction of asylum seekers. Media International Australia incorporating culture and policy, 109, 1, 109-120.

Schlesinger, M., & Lau, R. R. (2000). The meaning and measure of policy metaphors. American Political Science Review, 94(03), 611-626.

Shepherd, T. (2012). Opening statement at the announcement of the new Business Advisory Forum. [Press release]. Retrieved from: http://www.bca.com.au/media/opening-statement-by-bca-president-tony-shepherd-at-the-announcement-of-the-new-coag-business-advisory-forum/view-all-related-publications
Shepherd, T. (2012). Statement by BCA President Tony Shepherd at the COAG Business Advisory Forum Media Conference. [Press release]. Retrieved from: http://www.bca.com.au/media/statement-by-bca-president-tony-shepherd-at-the-coag-business-advisory-forum-media-conference
Stocker, T. F., Qin, D., Plattner, G. K., Alexander, L. V., Allen, S. K., Bindoff, N. L., ... & Forster, P. (2013). Technical summary. In Climate Change 2013: The Physical Science Basis. Contribution of Working Group I to the Fifth Assessment Report of the Intergovernmental Panel on Climate Change (pp. 33-115). Cambridge University Press.

Stockwell, S. (2005). Political Campaign Strategy: Doing Democracy in the 21st Century. Kew, Australian Scholarly Publishing.

Stone, O., & Kuznick, P. (2013). The untold history of the United States. Simon and Schuster.

Thibodeau, P. H., & Boroditsky, L. (2011). Metaphors we think with: The role of metaphor in reasoning. PloS one, 6(2), e16782.

Toncar, M. F., & Munch, J. M. (2003). The influence of simple and complex tropes on believability, importance and memory. Journal of Marketing Theory and Practice, 11(4), 39-53.

Tranter, B., & Booth, K. (2015). Scepticism in a changing climate: a cross-national study. Global Environmental Change, 33, 154-164.

Trumbo, C. (1996). Constructing climate change: claims and frames in US news coverage of an environmental issue. Public Understanding of Science, 5(3), 269-284.

Tsokhas, K. (1998). The Australian Mining Industry Council, 1967–75. Business History, 40, 3, 104-128.

Walther, G. R., Hughes, L., Vitousek, P., & Stenseth, N. C. (2005). Consensus on climate change. Trends in Ecology & Evolution, 20(12), 648-649.

Watts, R. (2003). 'Headlining heroin': policy change and reporting the heroin problem. Media International Australia incorporating Culture and Policy, 108, 1, 67-81.

Wentworth Group of Concerned Scientists (2012). Statement on changes to Commonwealth Powers to protect Australia's environment. Retrieved from: http://wentworthgroup.org

Williams, P.D., (2012). Queensland, January to June, 2012. Political Chronicles, Australian Journal of Politics and History, 58, 4, 638-645.

Woodward, A., Smith, K. R., Campbell-Lendrum, D., Chadee, D. D., Honda, Y., Liu, Q., & Confalonieri, U. (2014). Climate change and health: on the latest IPCC report. The Lancet, 383(9924), 1185-1189.

Yazahmeidi, B., & Holman, C. A. J. (2007). A survey of suppression of public health information by Australian governments. Australian and New Zealand Journal of Public Health, 31, 6, 551-557.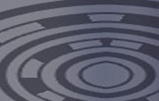 How to Cite
Healy, G. H., & Williams, P. (2017). Metaphor use in the political communication of major resource projects in Australia. Pacific Journalism Review : Te Koakoa, 23(1), 150-168. https://doi.org/10.24135/pjr.v23i1.103
Copyright (c) 2017 Guy Hamilton Healy, Paul Williams
This work is licensed under a Creative Commons Attribution-NonCommercial 4.0 International License.