Videoloop: A New Edition Form
Abstract
The development of a montage aesthetic of audiovisual language, as described by Sergei M. Eisenstein in Film Form (1949/1986), seems to have come to a standstill after the discovery of the formal properties of image and sound in the late 1920s with the "Manifesto of orchestral counterpoint" (1928/2014).  What happened from the 1930s onwards were stylistic exercises drawing from different social and cultural trends like Italian Neo-Realism, English Free Cinema, American Independent Cinema, and Danish Dogme 95 (all forms of realism).  Filmmakers based new formal approaches such as handheld and/or direct sound, the use of natural or amateur actors, daylight photography, and sequence shots, on ideological stances – rather than truly formal cinematographic ideas.
It is important to understand whether recent YouTube videos with a new and authentic form, like Hyperactive (Gjertsen, 2006) or Bond TV (Hideyuki/meganefc, 2005/2007) are a new montage form.  Alternatively, they may be a contemporary review of an old concept like rhythmic montage.  Perhaps, thanks to the 21st century's audiovisual technologies, an old dream comes true with sound works that realise some of the ideas of these Russian filmmakers.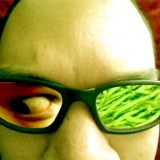 How to Cite
CardonaF. (2014). Videoloop: A New Edition Form. The Journal of Creative Technologies, (4). Retrieved from https://ojs.aut.ac.nz/journal-of-creative-technologies/article/view/30
Copyright (c) 2014 Felipe Cardona and Colab
This work is licensed under a Creative Commons Attribution-NonCommercial-NoDerivatives 4.0 International License.