The Brown Book: Māori in Screen Production
Ella Henry

Auckland University of Technology

Hohepa Spooner

Auckland University of Technology
Keywords:
Kaupapa Māori, screen production, iBook, digital storytelling, pedagogy, TPCK Model
Abstract
This paper presents a case study about the development, publication, and dissemination of The Brown Book: Māori in screen production.  The book is a multi-platform, transmedia project borne out of collaboration between Te Ara Poutama, the Faculty of Māori Development, Auckland University of Technology (AUT), and Ngā Aho Whakaari, the association of Māori in screen production.  It is a transmedia book because multiple media techniques are brought together in an innovative fashion to tell stories.  Scolari defines "transmedia storytelling" as "the convergence of media, languages and formats in contemporary media systems" (2009, p. 586).  Thus, the iBook outcome of the project is the "contemporary media system."  The convergence of written text, video footage, audio files and photographs occurred in both English and Māori languages.  This was a consequence of mutually beneficial relationships between the authors, the University, the community of Māori screen practitioners, and the non-profit organisation created to represent the interests of, and advocate for the Māori screen industry.  Ngā Aho Whakaari commissioned Ella Henry and Melissa Wikaire to write The Brown Book in 2012.  Te Ara Poutama created and published the iBook version in July 2013.
The Brown Book offers an introduction to the Māori screen industry as the basis for exploring ways that non-Māori might interact and work with Māori in screen production in mutually beneficial ways.  This project was the first such collaboration between a Māori NGO and a tertiary institution to develop a digital resource for and on behalf of a community of practitioners and their stakeholders.  The process involved Māori academics, students, and screen industry representatives, who each contributed their diverse expertise.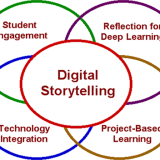 How to Cite
HenryE., & SpoonerH. (2014). The Brown Book: Māori in Screen Production. The Journal of Creative Technologies, (4). Retrieved from https://ojs.aut.ac.nz/journal-of-creative-technologies/article/view/26
Copyright (c) 2014 Ella Hentry, Hohepa Spooner & Colab
This work is licensed under a Creative Commons Attribution-NonCommercial-NoDerivatives 4.0 International License.