Preserving Mobilised Culture
Natalie Cadranel

UC Berkeley
Keywords:
participatory archives, audiovisual civic media, privacy, sousveillance, preservation, accessibility
Abstract
This paper explores the evolving role archivists play in the life cycle of digital media created by citizens on mobile phones, and the key challenges they face.  It advocates an earlier engagement with digital media due to its ephemeral and sensitive nature, and  outlines a prototype to address challenges preventing deeper and earlier engagement with mobile media. Traditional, often resource-strapped, archival institutions currently do not collect audiovisual media made on mobile phones.  However, some archivists are re-imagining established methods of appraisal, organisation, and the description of digital citizen media.  As an outcome of this, new opportunities are available for marginalised communities to preserve, contextualise, and improve access to their collections.  These archivists creatively leverage technical and archival resources while utilising participatory archiving strategies by direct involvement with the publics they serve.
I suggest that archival organisations adopt two key practices, which transcend traditional archival roles:  (a) become involved in the media life cycle earlier by engaging more closely with citizen documentarians; and (b) utilise emerging open-source technologies.  My approach draws from two participatory archiving case studies, WITNESS and the Activist Archivists, as well as interviews and surveys with expert archivists and citizen documentarians.  Non-traditional, participatory approaches to preserving citizen documentation address the challenges both citizen documentarians and archivists face when creating and collecting marginalised, culturally significant media, often produced on mobile phones.
I include a mobile application prototype in Appendix 1 to test questions arising from my research and explore opportunities to build upon the objects of my case studies' efforts.  This prototype application attempts to bridge the gap between digital citizen media and archival institutions by giving the citizen documentarian more control over their narrative, metadata, privacy, copyright, and choice of repository.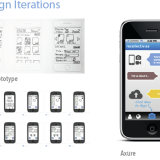 How to Cite
CadranelN. (2014). Preserving Mobilised Culture. The Journal of Creative Technologies, (4). Retrieved from https://ojs.aut.ac.nz/journal-of-creative-technologies/article/view/24
Copyright (c) 2014 Natalie Cadranel and Colab
This work is licensed under a Creative Commons Attribution-NonCommercial-NoDerivatives 4.0 International License.