Personalised Gaming
Sander Bakkes

Auckland University of Technology

Chek Tien Tan

Yusuf Pisan
Abstract
This article focuses on personalised games, which we define as games that utilise player models for the purpose of tailoring the game experience to the individual player. The main contribution of the article is a motivation for personalised gaming, supported by an extensive overview of scientific literature. The motivation concerns (a) the psychological foundation, (b) the effect on player satisfaction, (c) the contribution to game development, and (d) the requirement for achieving ambitions. The provided overview of scientific literature goes into the subject of player modelling, as well as eight adaptive components: (1) space adaptation, (2) mission / task adaptation, (3) character adaptation, (4) game mechanics adaptation, (5) narrative adaptation, (6) music / sound adaptation, (7) player matching (multiplayer), and  (8) difficulty scaling. In the concluding sections, the relationship to procedural content generation is discussed, as well as the generalisation to other domains.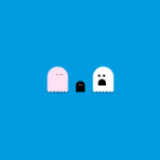 How to Cite
Bakkes, S., Tan, C. T., & Pisan, Y. (2013). Personalised Gaming. The Journal of Creative Technologies, (3). Retrieved from https://ojs.aut.ac.nz/journal-of-creative-technologies/article/view/13
Copyright (c) 2013 Sander Bakkes, Chek Tien Tan, Yusuf Pisan & Colab
This work is licensed under a Creative Commons Attribution-NonCommercial-NoDerivatives 4.0 International License.