(In)Hospitality Is Society
Professor Paul Lynch, Edinburgh Napier University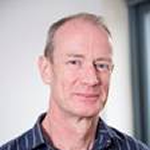 This talk explores ways in which hospitality is society and, in recognition of the bipolar nature of hospitality, how inhospitality is society. Consideration will be given to the utility of hospitality as a tool for the analysis of society, outlining key conceptual elements. Particular attention will be paid to the ontological search for hospitality as a core attribute of hospitality viewed as a social relation.  Private, organisational, civic, national and international examples will be given of the pervasiveness of (in)hospitality in society in order to illustrate the argument that (in)hospitality is society. The possibilities of hospitality will also be considered in relation to imagineering a hospitable society and suggesting future avenues of research.
Paul is Professor of Critical Hospitality and Tourism at The Business School, Edinburgh Napier University. Paul is best known for his work on small hospitality and tourism accommodation businesses which has led him to critique normative perspectives on small hospitality and tourism enterprises seen through the lenses of small firms, family business, lifestyle entrepreneurship, home-based businesses or farm tourism. His research has given rise to the concept of 'commercial homes' or 'commercial home enterprises' (http://www.routledge.com/books/details/9780415470186/) which is attracting growing academic and industry interest with the rise of online accommodation platforms such as AirBnB.
Paul's research focuses upon critical and sociological perspectives on hospitality and tourism management and in the context of exploring commercial homes has led to his main areas of publications concentrating on small hospitality and tourism firm entrepreneurs, including female micro-entrepreneurs, enterprises, including social enterprises, tourism destination networks and networking, advanced qualitative research methods, hospitality and space, vicarious mobility. Deepening understanding of commercial home enterprises has drawn attention to the interactions between host and guest, host and home, the nature of hospitality and how the study of hospitality sheds light on people, work and society.
The study of hospitality therefore becomes a lens through which society is examined, for example, in relation to post-conflict tourism development, the experience of mundane welcome or as a means of developing welcoming organisations that incorporate an openness towards creativity, innovation and learning.
Paul is a Fellow of the Institute of Hospitality and is a member and former Chair (Research) of the Council for Hospitality Management Education Executive committee. He is Visiting Professor at AUT University, New Zealand (2018-), the University of Stenden, Netherlands (2008- ) and Hotelschool The Hague, Netherlands (2012-). In addition to experience of working for a tourism social firm offering holidays to people with special needs, Paul has senior management experience in hospital management, and also in higher education where he has worked as a Head of Department.
With colleagues in the United Kingdom, United States and New Zealand, Paul has pioneered the launch of a new intentionally interdisciplinary journal Hospitality & Society (http://www.intellectbooks.co.uk/journals/view-Journal,id=194/) which seeks to provide a hospitable meeting-ground for the discussion, exchange of ideas and advancing theoretical developments relating to perspectives on hospitality. Paul is also currently on the editorial boards of the following journals: International Journal of Hospitality and Tourism Administration; Tourism Review.
Paul has conducted research, consultancy and training on a number of projects with organisations including: Scottish Enterprise; Highlands and Islands Enterprise; Association of Scotland's Self-Caterers; Community Enterprise Trust, Edinburgh; S.Luca; VisitScotland.
Mitchell Pham, Augen Software Group and Kiwi Connection Tech Hub; NZTech & FinTechNZ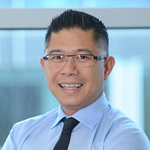 Born in Vietnam, Made in New Zealand

Mitchell Pham escaped Vietnam as a boat refugee. He arrived in New Zealand at 13 and settled in Auckland. Since then, Mitchell has built a life in New Zealand, and an entrepreneurial career in technology innovation that spans between NZ, Vietnam and South East Asia. He has agreed to share his refugee journey story, his first hand experiences with hospitality along the way, and what it all means for him in the contexts that are relevant to this sector.

Mitchell is a director of Augen Software Group in New Zealand and Kiwi Connection Tech Hub (KCTH) in South East Asia.  He is Chairman of the New Zealand Technology Industry Association (NZTech) and the New Zealand Financial Innovation and Technology Association (FinTechNZ), and a co-founder of the New Zealand Health IT Cluster (NZHIT) and the Global InsurTech Alliance (GITA).  Mitchell has been involved in technology innovation for 25 years, including areas such as information management, software products & services, international operations, strategy development, collaborative partnerships and business growth through innovation. He is also experienced in both governance and leadership, having held many board and advisory positions in industry and government organisations. Internationally, Mitchell is recognised as a World Class New Zealander by KEA Global, an Asia 21 Fellow by the Asia Society, and a Young Global Leader by the World Economic Forum.

 

Minnie Baragwanath, Be Accessible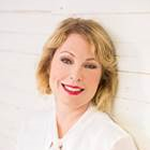 Minnie Baragwanath is the CEO and founder of Be. Accessible – a social change agency shifting Aotearoa from disability to possibility.
Minnie believes New Zealand can become a thought-leader, a visionary, and a global powerhouse in access innovation. She envisions a thriving nation whose leaders, thinkers, designers and makers are embracing the opportunities accessibility presents.
In 2013 Minnie was a recipient of the Sir Peter Blake Leadership Award and in 2014 became a Member of the New Zealand Order of Merit.
Be. Welcoming!
In 2011, a group of New Zealanders got together to create a social change movement called Be. Accessible, a movement founded on the notion of a deeply welcoming and inclusive society for all people but particularly the 25% living with a disability or an access need!
One of the flagship programs is Be. Welcome, a rating and assessment tool that enables businesses, organisations, events and communities, to deepen their understanding of a truly accessible and inclusive society and how they can play a part no matter how big or small in advancing that society.
Be. Welcome was first designed and delivered during the Rugby World Cup in 2011 as a tool for enabling "accessible tourism". This then began a dramatic shift in the New Zealand "disability "narrative.  By launching this innovative social change program off the back of one of the largest sporting events in the world, the team at Be. Accessible was able to create a new narrative, one where tourism, and hospitality was creating an inclusive society for all.
Eight years on in 2018, that story has continued to grow and evolve in the most remarkable way! Since 2011, hundreds of organisations have come on the Be. Welcome journey and thousands of access improvements have been made, up and down the country. Today, Be. Accessible is launching the Be. Lab, a centre for 21st century access innovation and is creating a new narrative, one that is challenging and shifting our world view away from one of "disability" and "deficit" to one of "possibility"!
Who knew rugby could be the catalyst for one of the most interesting social change movements of our time?
Founder and CEO of Be. Accessible, Minnie Baragwanath, will share this story during her keynote session.
Professor Eleanor Holroyd, Nursing, AUT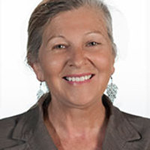 Advocating for an agenda of hospitality and respect for vulnerable migrant female workers

This presentation will draw on the principles of critical ethnography, and outline participatory approaches for research with vulnerable populations, such as migrant female sex workers in Hong Kong and in China.  How asymmetry of power plays out and the shaping of cognitive models will feature in the analysis. The contention will be that host governments have moral and ethical obligations to show respect and hospitality when providing health services for vulnerable populations, regardless of their legal status. The presentation will advocate for a human rights approach to underpin current policies regarding vulnerable populations concomitant with improvements in access and acceptability of healthcare.

Eleanor Holroyd is both a registered nurse and an anthropologist (PhD, HKU). She lived in Asia for fifteen years.  Together with   multi-disciplinary colleagues and international PhD students, in Hong Kong, China, the Middle East and increasingly East Africa, she has been researching issues of sexuality and gendered  behavioural responses. Her research, draws on co-design, and community participation principles focusing on sexual health risk, and health seeking behaviours in under serviced populations, including female sex workers in Hong Kong and the Middle East.

Maria Hayward, Centre for Refugee Education, AUT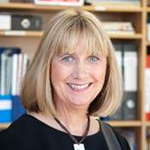 New-Zealand's on-arrival programme for refugees: how the pōwhiri contributes towards creating an authentic welcome and hospitality for newly arrived families

The concept of hospitality for refugees has many layers of significance. All former refugees who come to New Zealand have had to flee their homelands for safety and then were rejected in their first country of asylum. How does New Zealand welcome them and show hospitality? This presentation, will provide a brief overview of New Zealand's refugee quota programme and then take participants on a journey through the process of the formal ceremony of a Māori pōwhiri given on this site each intake, describing not only its ritualistic components, but also discussing the poignancy of this authentic form of welcome for newly arrived refugees. The powhiri traditionally served to ascertain whether strangers had friendly or adversarial intention; later it simply became a welcoming process for visitors. The elements of a traditional pōwhiri include the singing of significant songs, speeches from both sides, a physical greeting and the sharing of a meal – these features in themselves are affirming, inclusive and empowering. Once the ceremony is over the newcomers are considered as tangata whenua – no longer strangers, no longer visitors, but people belonging to this land. The presentation will include quotes and video clips reflecting the impact of this ritual on our newest guests.

New Zealand's on-arrival refugee programme is unique in that all quota refugees spend their first six weeks in the country at a national reception centre in Auckland. The education programme at the centre is run by AUT and is carefully designed to ensure that individuals from refugee backgrounds feel welcome, safe, respected and empowered.

Maria Hayward is a Senior Lecturer at Auckland University of Technology (AUT) and has worked in refugee education for almost 30 years. She has been Director of the Refugee Education Centre (REC) for 17 years. This Centre, which operates under the auspices of the AUT School of Language and Culture, is situated at the Mangere Refugee Reception Centre (MRRC) in Auckland. This is the first home for all refugees coming into New Zealand under the United Nations international quota programme and focuses on welcoming incoming groups and preparing them for the initial stage of resettlement in a permanent country. The Centre includes a pre-school, primary and secondary classes for compulsory-school-aged children as well as adult language, literacy and orientation classes. Maria has strong research interests in refugee-centred education, rights-based provision, interpreting with former refugees and pedagogical approaches for learners who have experienced significant trauma and loss. Her key focus has been investigating post-critical and ecological approaches within these frameworks. Maria is a founding Trustee of the Auckland Refugee Family Trust, which supports family reunification for former refugees.



This work is licensed under a
Creative Commons Attribution 3.0 License
.