Mainmast Speaks: The paintings of Pauline Thompson
Keywords:
feminist theory, art history, women artists, pacific, painting, oceania, Mutiny on the Bounty, reception studies
Abstract
This paper explores the work of Pauline Thompson (1942-2012), an Auckland based artist who painted throughout her adult life. Although she received local critical acclaim for her work in a 'Pop Art Idiom' in the 1960s, as Pauline's work shifted to a more 'metaphysical' style she arguably became less fashionable. This paper considers the reception of her work by art critics, the context in which she was creating her work, and the general discourse of art critics in Aotearoa over the period of her career. Pauline's own writings and discourse on her practice are interpolated into the discussion. This paper was first presented at the conference of PHANZA (Professional Historians Aotearoa New Zealand Association) in 2019, and following feedback, has been developed into this article. The author knew Pauline Thompson personally, and interweaves informal discussions she had with the painter into this narrative.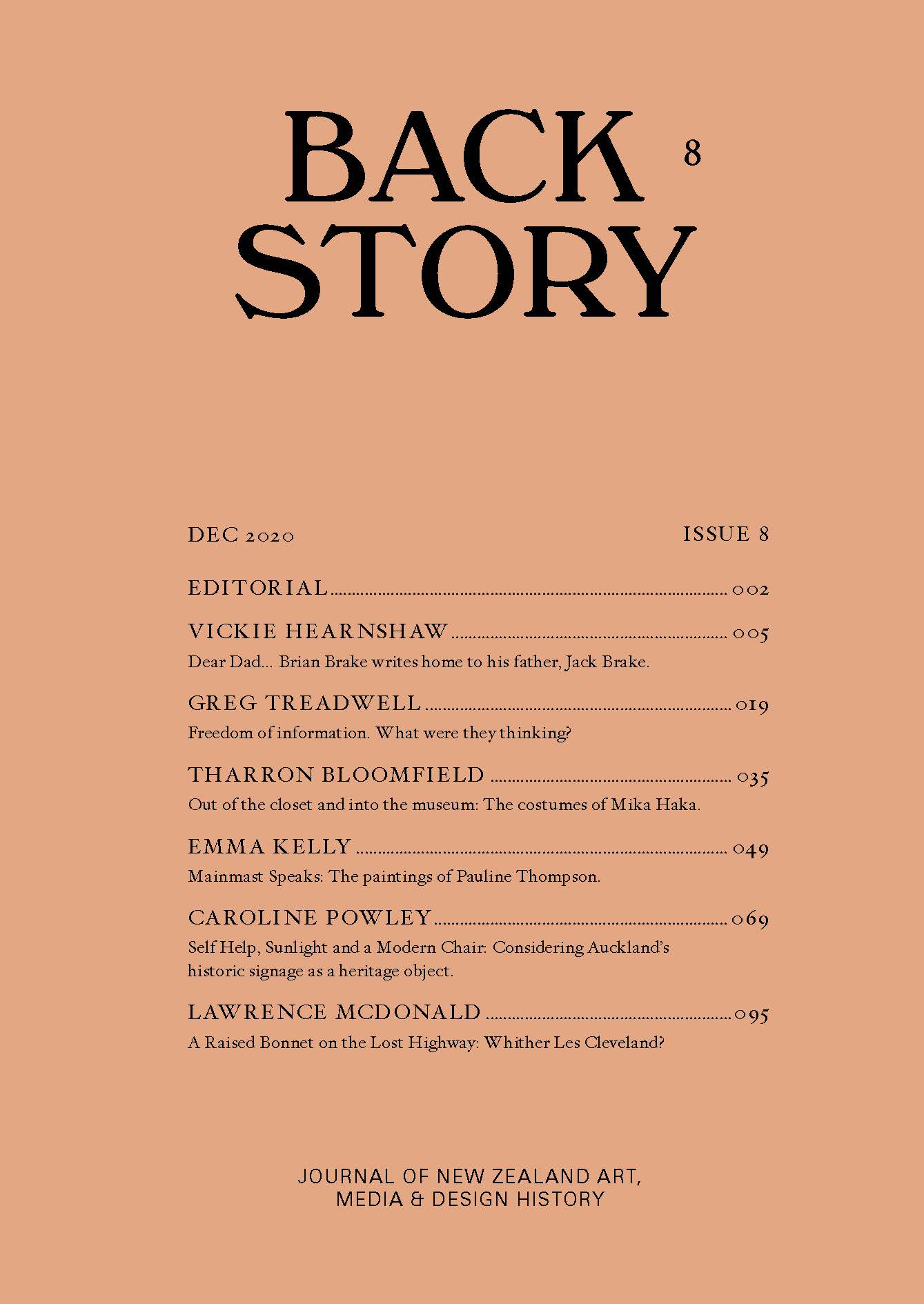 How to Cite
Kelly, E. (2020). Mainmast Speaks: The paintings of Pauline Thompson. Back Story Journal of New Zealand Art, Media & Design History, (8), 49-68. https://doi.org/10.24135/backstory.vi8.57
Copyright (c) 2020 Emma Kelly
Article text:
This work is licensed under a Creative Commons Attribution-NonCommercial 4.0 International License.
Photos:
Backstory has been granted permission to reproduce photographs and images that are subject to copyright. Permission to reproduce this material must be sought from the copyright holder concerned. Please note, some images may have been removed due to copyright reasons.