Freedom of information. What were they thinking?
Greg Treadwell

Auckland University of Technology
Keywords:
transparency, freedom of information, the public right to know, Official Secrets Act 1951, Official Information Act 1982
Abstract
"The right to know is the right to live."
Aruna Roy (1946— ), Indian social activist
Ongoing dissatisfaction among information requesters, including journalists, has discredited the early and partially heroic narratives of the Aotearoa New Zealand freedom-of-information (FOI) regime. The revolutionary and celebrated Official Information Act 1982 (OIA 1982) has remained virtually unchanged since its inception, despite ongoing calls for reform. This article examines why the OIA 1982 was so transformative, calling on the literature and two thematic analyses of historic parliamentary debates as it explores the thinking of the time and historicises the moment lawmakers cemented in statute notions of an open society. All media rely on this law, and the idea of FOI behind it, to be able to flourish, even if some are more acutely aware of that than others. All media practitioners, from journalists to filmmakers, benefit from the informed social discourse that results from FOI. To explore its failings in Aotearoa New Zealand today and, indeed, to start to imagine remedies, this research argues an important first step is to better understand the thinking of the time.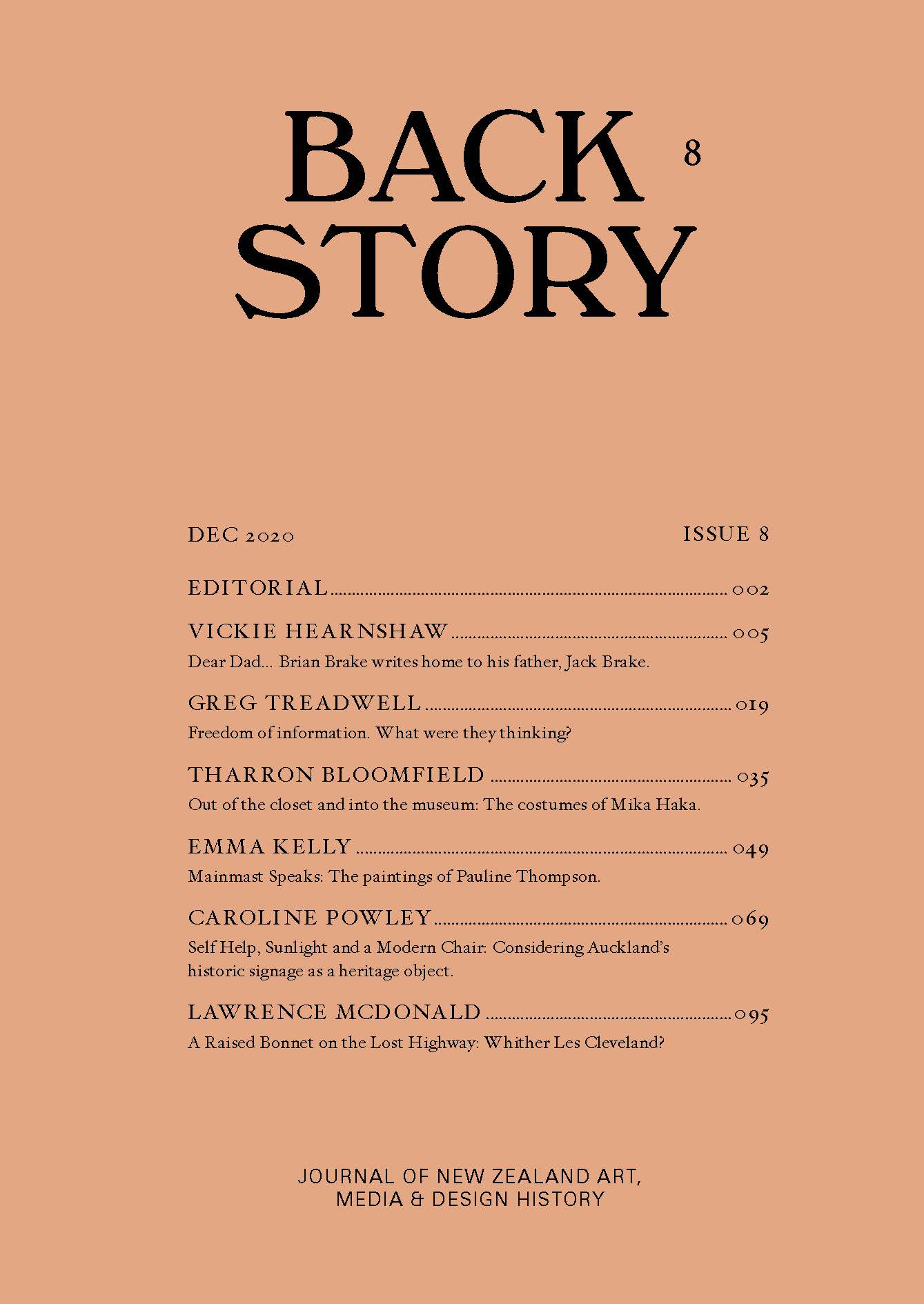 How to Cite
Treadwell, G. (2020). Freedom of information. What were they thinking?. Back Story Journal of New Zealand Art, Media & Design History, (8), 19-35. https://doi.org/10.24135/backstory.vi8.55
Copyright (c) 2020 Greg Treadwell
Article text:
This work is licensed under a Creative Commons Attribution-NonCommercial 4.0 International License.
Photos:
Backstory has been granted permission to reproduce photographs and images that are subject to copyright. Permission to reproduce this material must be sought from the copyright holder concerned. Please note, some images may have been removed due to copyright reasons.