The intensification of the globalisation and commodities fostered by markets and technology has led today's critical design theorists to advocate for new kinds of engagement between design and the world. Not coincidentally, the last decades saw important contributions to Design Research in the Global South and Indigenous contexts, where inquiry is situated within an intelligent and intelligible world of natural systems, replete with relational patterns for being in the world.
The LINK PRAXIS Global South Design Research Journal is an open-access non-profit journal offering a forum for disseminating critical and innovative thought into creative research practices in Design and related to a global South perspective. LINK PRAXIS is a peer-reviewed international journal committed to publishing high-quality work focused exclusively on all aspects of design research and creative practice experiences with emphasis in the global South while providing an interdisciplinary platform prioritising critical, challenging material and engaging from a range of epistemological positions.
The LINK PRAXIS Global South Design Research Journal celebrates the relationship between creative practices, Design Research, Global South and Indigenous world views, fostering cognitive shifts to address twenty-first century issues.
Current Issue
Vol. 1 No. 1 (2023): Toroa Kōtui: navigating practice-led research in Aotearoa New Zealand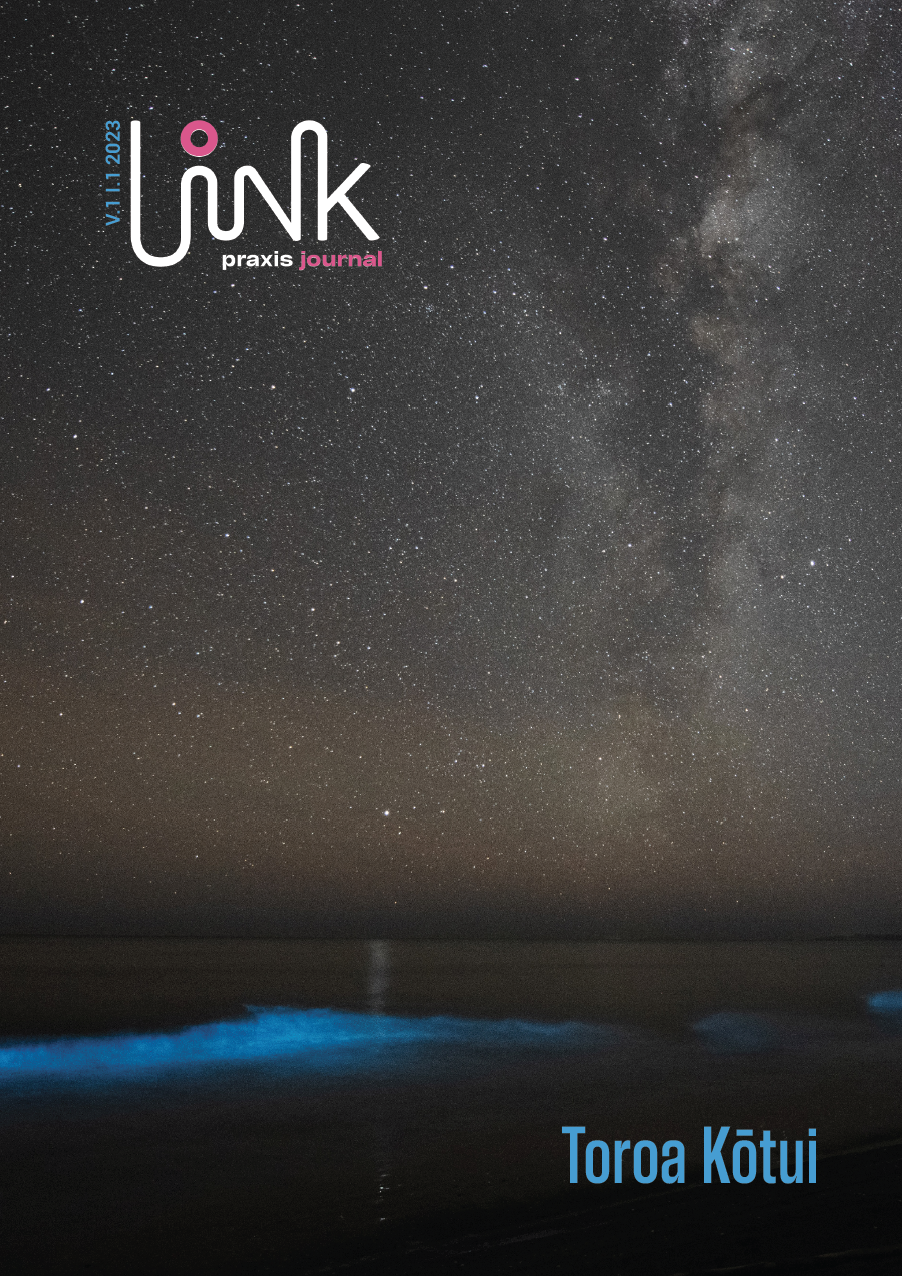 Welcome to the inaugural edition of the LINK Praxis Journal, promoting practice-led design research from the Global South. Our open-access platform focuses on the synthesis of practice and academic rigour, presenting peer-reviewed work that embodies innovation, impact, and ethics. This edition, anchored in Aotearoa New Zealand, showcases ten articles from a diverse cohort: eight Māori, one Pasifika, and two South American researchers in collaboration with Māori scholars. The contributions span various domains, from filmmaking to storytelling, reflecting the richness of Indigenous perspectives and the role of creative practice in research. This issue pays tribute to innovators intertwining indigenous wisdom with design research, urging readers to envisage a future where tradition meets contemporary practice.
Full Issue
View All Issues