A process oriented psychology (POP) approach to processing collective trauma in an Irish context
Keywords:
process oriented psychology (POP), The Seanchaí Project, collective trauma, worldwork, group psychotherapy
Abstract
The island of Ireland and Irish people have experienced a vast array of social, political, and military and paramilitary events and occurrences throughout history. Many have given rise to different forms of collective trauma. This has influenced the development of a national psychology and the many sub-psychologies of different groups of Irish people. Unprocessed, this trauma is transferred to subsequent generations at an individual, group, and collective level. This article considers an integrative approach to working with collective issues within groups of people who have a relationship with Irishness. This is heavily based on process oriented psychology (POP) or its larger scale application, worldwork. Mapping and following the different roles that may emerge within the process is key. We combine this approach with the spirit or essence of ancient Irish storytelling in hosting community-based dialogue interventions. These groups explore 'the experience of being Irish in 2022 or different relationships with, or to, Irishness in today's world'. The different themes and topics that emerged across the initial groups are discussed with further reflections from participants and more in-depth commentary from the perspectives of the group facilitators. The next stages of this group-based psychotherapeutic work are considered within an Irish framework; as well as the potential benefit of this kind of work at an international level, given the many collective psychosocial challenges we face across a very interconnected globe.
Downloads
Download data is not yet available.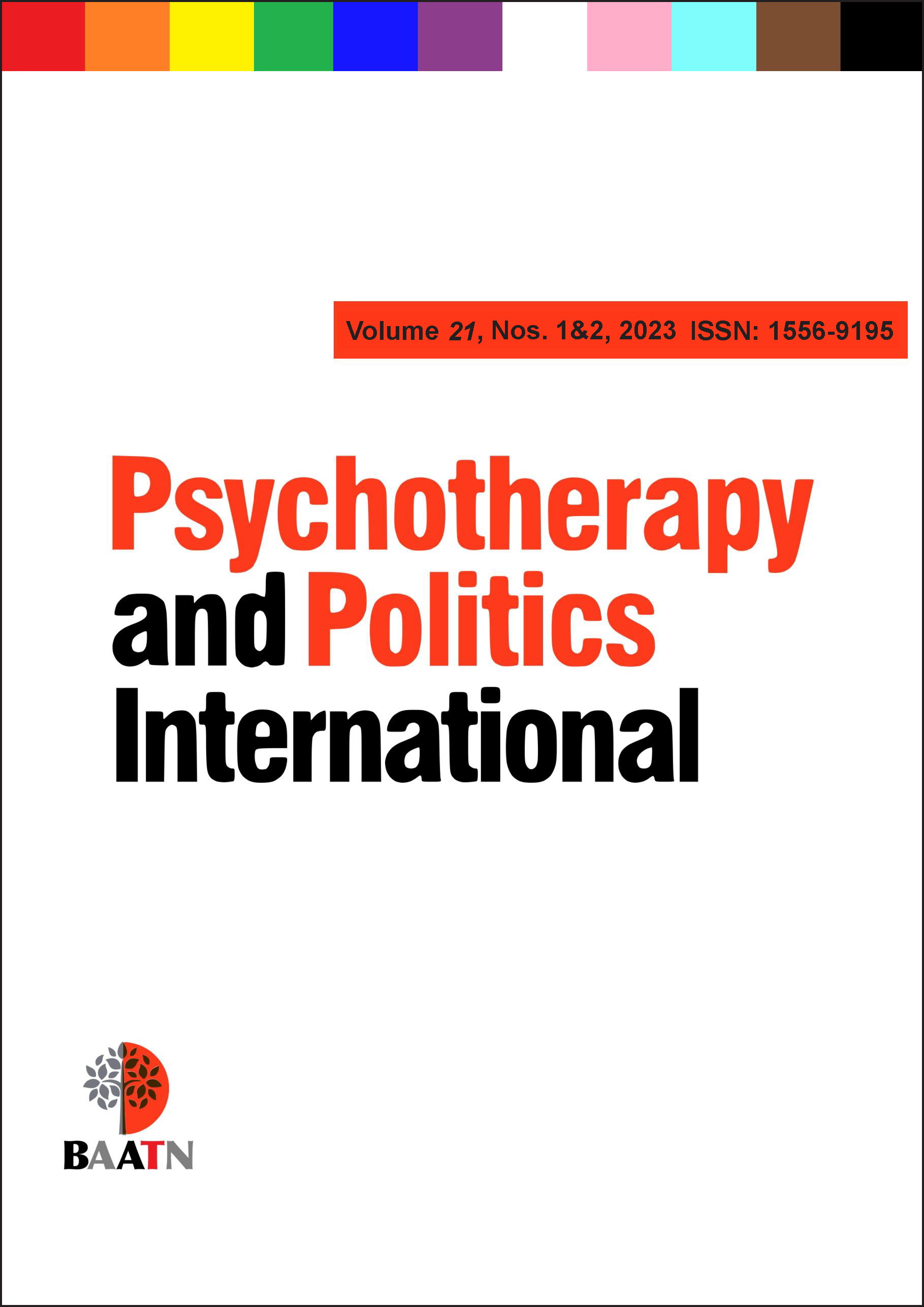 How to Cite
Cotter, P., & Callery , P. (2023). A process oriented psychology (POP) approach to processing collective trauma in an Irish context. Psychotherapy & Politics International, 21(1 & 2), 1-22. https://doi.org/10.24135/ppi.v21i1and2.06
Section
PEER-REVIEWED ARTICLES
Copyright (c) 2023 Pádraig Cotter, Paul Callery
This work is licensed under a Creative Commons Attribution 4.0 International License.