Crisis, Ψ-trauma, refugees
Psycho-political questions at the edge of fortress Europe
Artemis Christinaki

University of Manchester
Keywords:
refugee crisis, psychology, trauma, hotspots, camps, psychopolitics, Frantz Fanon
Abstract
Since 2014 the situation in the Mediterranean Sea has been named and tackled as a 'refugee crisis', and in the name of this 'crisis' migrants have been accommodated in 'hotspots' and camps. Within these spaces, their experiences have often been articulated by the humanitarian sector and the discipline of psychology as traumatic, with refugees being described as traumatised. In this article, I critically discuss the politics of psychology and trauma within the European territory of aid, with a specific focus on Greece, amid the current, so-called 'refugee crisis'. I start by situating crisis and trauma as concepts and their role within humanitarian and state governance. I continue by discussing how the terms 'hotspot' and 'camp' emerged in state and humanitarian discourse and practice, to explore then the politics of psychology and trauma there. Both space and time are important elements for understanding the role of psychology, as they comprise the material landscape of migration amid 'refugee crisis'. At the same time, the discourses of psychology and trauma are implicated in the very production of these spaces. Approaching critically their interconnection through the lens of critical psychology and the work of Frantz Fanon, the article concludes that the gaze of humanitarian aid and psychology, besides medicalising refugees, psychologises the inherently political issues of migration and life lived in hotspots and camps. In so doing, it substitutes the latter with a managerial discourse.
Downloads
Download data is not yet available.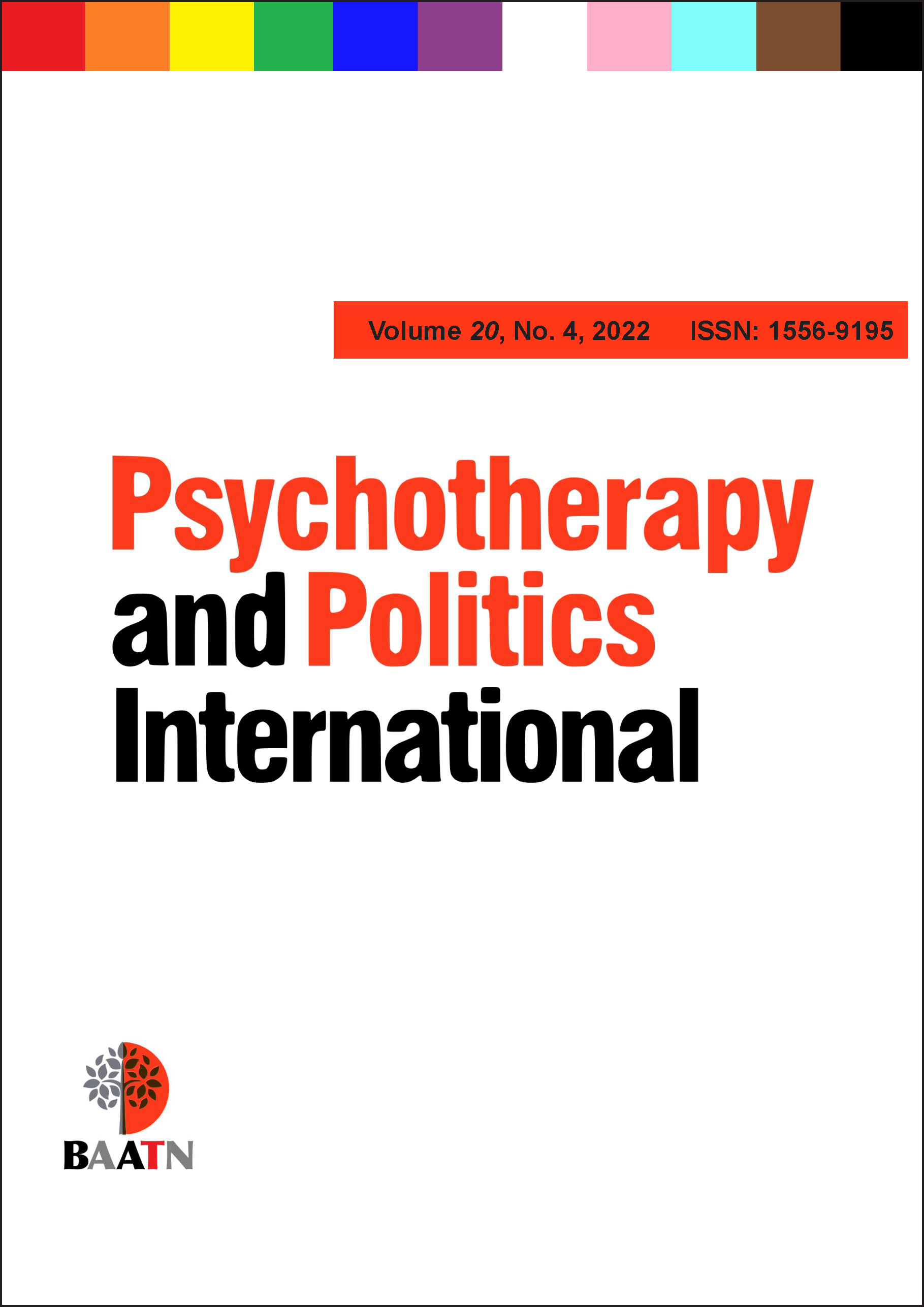 How to Cite
Christinaki, A. (2022). Crisis, Ψ-trauma, refugees : Psycho-political questions at the edge of fortress Europe. Psychotherapy & Politics International, 20(4), 1-15. https://doi.org/10.24135/ppi.v20i4.04
Section
PEER-REVIEWED ARTICLES
Copyright (c) 2022 Artemis Christinaki
This work is licensed under a Creative Commons Attribution 4.0 International License.