Self as a teaching tool
Exploring power and anti-oppressive practice with counselling/psychotherapy students
Keywords:
power, anti-oppressive practice, counselling pedagogy, self in teaching
Abstract
Counselling and psychotherapy training often incorporates experiential learning to help students understand and explore different aspects of self. Lecturers and tutors, facilitating such courses, can also share aspects of their lived experience, as a form of experiential learning. This article describes a workshop on power and anti-oppressive practice that was delivered to counselling students in a Master of Arts (MA) in Counselling and Psychotherapy Practice. Two lecturers (Beverley and Peter) used their lived experiences of racism and homophobia to stimulate student discussion and debate—effectively, they were using self as a teaching tool. This article details their experiences and reflections whilst in discussion with two students (Ann-Marie and Ben), who attended the workshop.
Downloads
Download data is not yet available.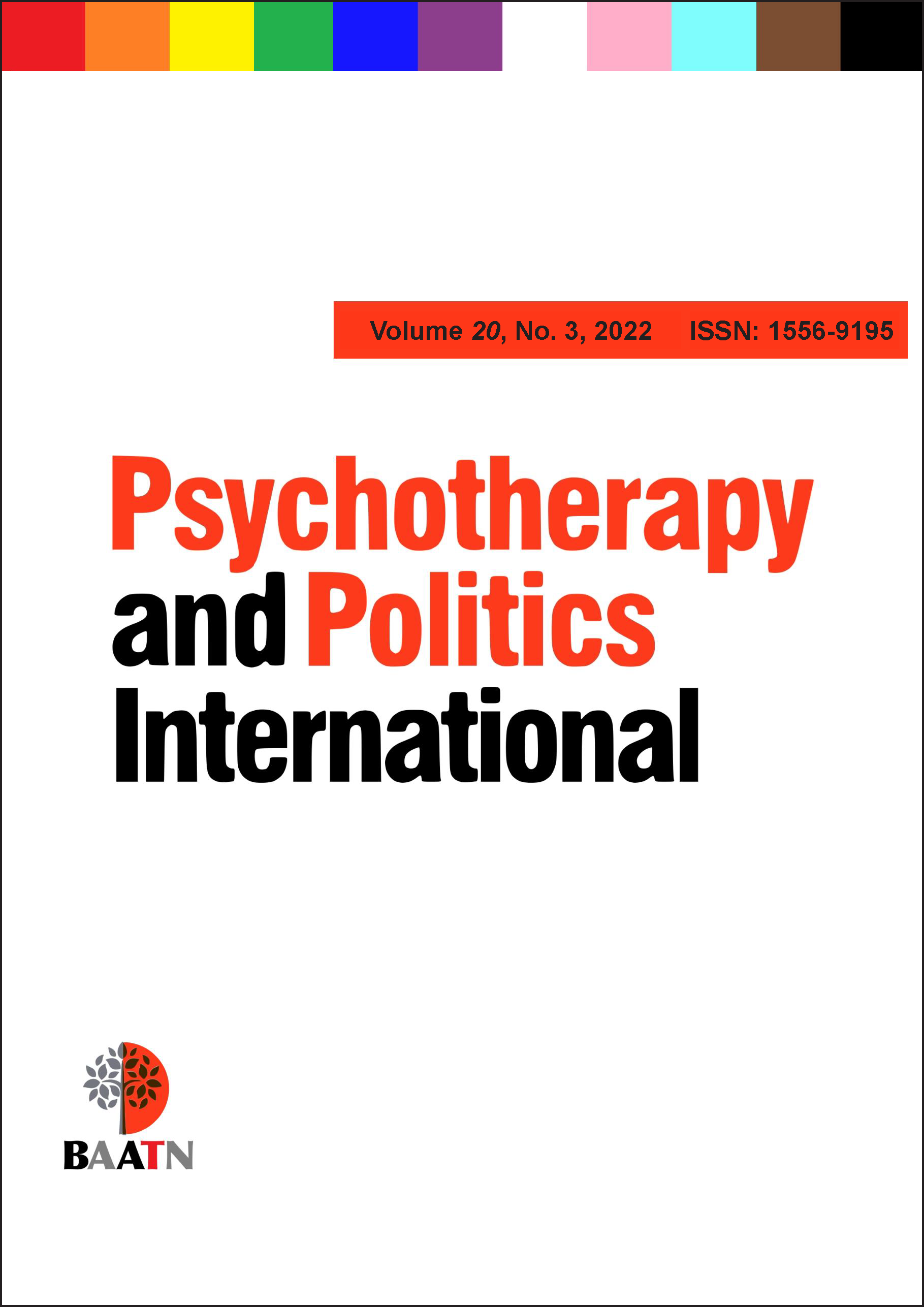 How to Cite
Blundell, P., Burke, B., Wilson, A.-M., & Jones, B. (2022). Self as a teaching tool: Exploring power and anti-oppressive practice with counselling/psychotherapy students. Psychotherapy & Politics International, 20(3), 1-22. https://doi.org/10.24135/ppi.v20i3.03
Section
PEER-REVIEWED ARTICLES
Copyright (c) 2022 Peter Blundell, Beverley Burke, Ann-Marie Wilson, Ben Jones
This work is licensed under a Creative Commons Attribution 4.0 International License.