Academies of hope
Making radical hope a reality
Keywords:
emergent process, existential threat, life-centred culture, person of tomorrow, prophetic imagination, transformative change
Abstract
This article, based on a talk given to The First International Online Seminar on the Person-Centred Approach, October 10–11, 2021, has three main aims. Firstly, to remind us of Rogers' indefatigable commitment to cultural transformation, humanisation, and peace. I suggest that these are defining aspects of the origin story of the person-centred approach (PCA), which in recent decades has retreated from this focus in favour of increased attention to person-centred and experiential psychotherapies as methods of psychotherapy and counselling. Secondly, I describe how this cultural transformation project is still at work in the 21st century, showing up in a wide range of transformative initiatives which extend the basic ideas embedded in a person-centred philosophy into what some identify as an emerging counterculture. Thirdly, I urge the PCA community to revisit and re-engage the social transformation agenda at the heart of the approach, to collaborate and organise 'academies of hope', and to become advocates and activists for the creation of life-centred cultures before it is too late.
Downloads
Download data is not yet available.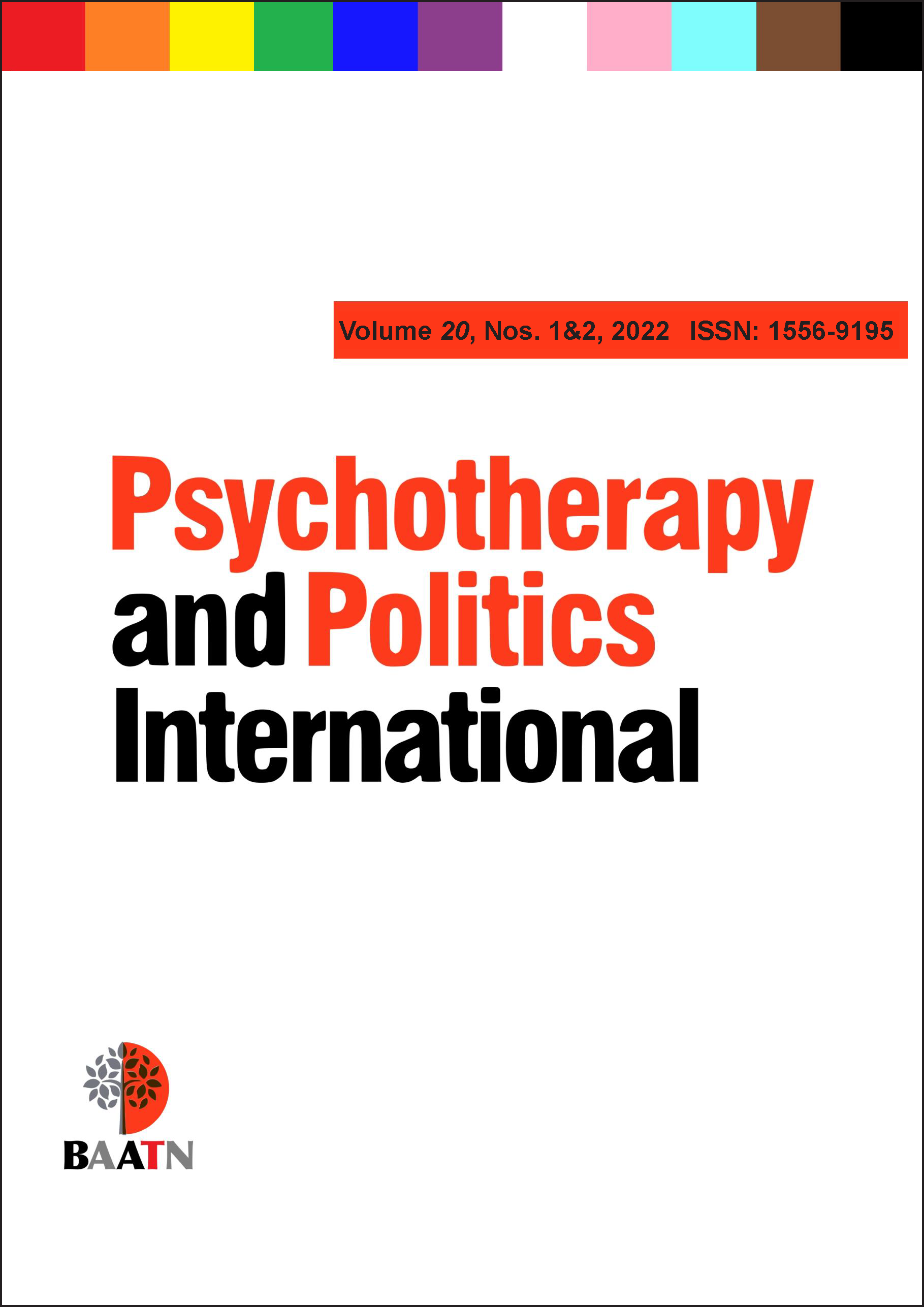 How to Cite
O'Hara, M. (2022). Academies of hope: Making radical hope a reality. Psychotherapy & Politics International, 20(1 & 2). https://doi.org/10.24135/ppi.v20i1and2.11
Copyright (c) 2022 Maureen O'Hara
This work is licensed under a Creative Commons Attribution 4.0 International License.