'Listen with love'
Exploring anti-racism dialogue in psychotherapy and counselling training
Keywords:
racism, anti-racism, seminar, training, Yancy, counselling, psychotherapy, students
Abstract
The research reported in this article analysed letters written by a cohort of psychotherapy and counselling students, in response to an anti-racism letter by Professor George Yancy entitled 'Dear White America'. Fifteen responses were written by students who don't experience racism, with one written by a student who does experience racism. A thematic analysis was conducted that produced five themes: connection with participants willing to challenge their racism; disconnection from participants unwilling to challenge their racism; anger; disappointment; and empathy. This article offers a discussion of these themes and also reflections on the interracial group processes that took place during the analysis. It concludes by considering the difficulties and challenges of speaking about racism, as well as exploring how this exercise could be better implemented in future.
Downloads
Download data is not yet available.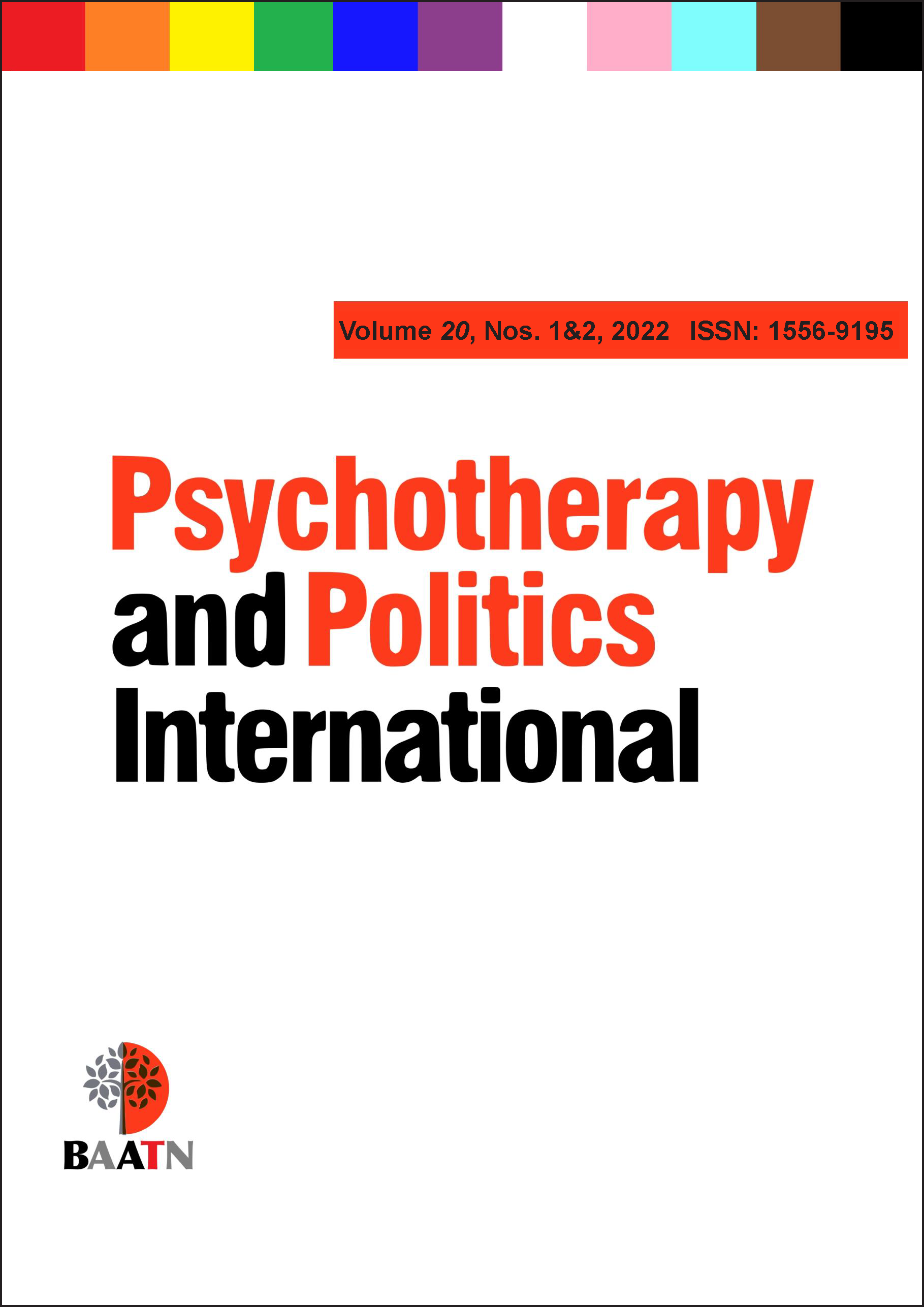 How to Cite
Denyer, T., Wade, K., Whitney, M., Charura, D., & Proctor, G. (2022). 'Listen with love' : Exploring anti-racism dialogue in psychotherapy and counselling training. Psychotherapy & Politics International, 20(1 & 2). https://doi.org/10.24135/ppi.v20i1and2.06
Section
PEER-REVIEWED ARTICLES
Copyright (c) 2022 Tom Denyer, Kat Wade, Matthew Whitney, Divine Charura, Gillian Proctor
This work is licensed under a Creative Commons Attribution 4.0 International License.