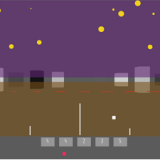 Welcome to this special Play, Interactivity & Games edition of the The Journal of Creative Technologies (JCT). Before we launch in to the 'guts' of the issue it's necessary to first talk about the context in which these papers are situated.
Game innovation labs in universities and polytechnics have been popping up all over the world and, with the re-thinking of how games effect the world— and how we can affect change through games— so follows a rethinking of just how these communities of practice explore these questions.
Game jams, maker cultures, online communities, workshops, and 'lightning' talks—whatever the method—it is obvious that, for the time being at least, there is a shift in perception around the place of games in research cultures towards the belief that there is value in the exploration of the language, experiences and technologies of games.
We are still however, relatively speaking, exploring uncharted methodological waters with only a few universities still employing a conference format within their toolset.
Founded in 2013, Pigsty is a virtual lab at the Auckland University of Technology that works closely with academia, industry and local community programs to connect PLAY, INTERACTIVITY & GAMES projects to resources, funding, and research across Auckland, New Zealand, and the world.
In 2015, Colab in collaboration with The School of Art & Design, The School of Computer Sciences and Pigsty, announced the inaugural Pigsty Symposium – the first in a series of annual academic symposia that will showcase creative gaming, playful interactivity, serious games, game studies, design and technology innovation.
The aim of the symposium is to be an international, national, and interdisciplinary conference for researchers and professionals across all areas of play, games, and interactivity. The goal of the first symposium is to highlight and foster discussion of current high quality research from New Zealand and it's neighbours to set the foundation for a strong local research culture.
The four papers that make up this issue of JCT are all based on 'creative gaming', a broad theme that invites academics and guests to approach and posit games in new and critical ways.
Selected from the Pigsty Symposium, which included panels and presentations from both industry practitioners and academic researchers, plus a showcase of the capabilities of local university students and a keynote delivered through Second Life, these papers run the gamut of creative technologists approaches to games and exemplify an earnest attempt at forming a foundation for an incremental deepening and broadening of a truly cross disciplinary local research culture.
We start with at the crossroads of database and sketching, where there is a beautifully simplistic framing of game creation as an absurd, rebellious and deeply personal practice. We look at contemporary quest and difficulty design challenges around crime and morality in Western Roleplaying Games (WRPG). Then, we propose a framework for the design and implementation of dynamically generated video game quests connecting players to the designed game world, game state and the non-player character relationships. Lastly we look at framing the experience of in game audio rhythms through a comparative analysis of the musical aspects of the game 140.
Thanks to all applicants of this journal issue, and the Symposium, for lifting the curtain on a bright future for our neighbouring games researchers and we hope that we can work together to build on this foundation and nurture a local games research culture.
Particular thanks must go to the reviewers of the papers for this issue. Your extensive and specialist knowledge and willingness to provide critique was invaluable to the editorial board and contributors. We welcome feedback and future participation, either as contributor or as a member of our extended editorial review panel.
One more special thanks goes to Britta Pollmuller and her small crew of ambassadors for facilitating the symposium, without which, this issue of JCT would probably not have happened.
Ben Kenobi
Guest Editor
Pigsty – AUT Play, Interactivity & Games Lab