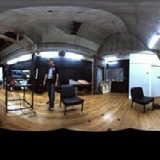 Welcome to the third issue of Journal. Creative Technologies. The seven papers that make up this issue are all based on 'interactivity' – a broad notion inviting myriad interpretations and applications across an emergent field associated with creative technologies. Indeed, the fluid nature of this field has become increasingly apparent to us as we worked on this issue. It seems clear that there are some fundamental concerns – not least the epistemological, ontological or phenomenological status of such terms as play, performance or engagement. However, the specific contexts for these remain largely unmapped, as artists, academics and researchers push new technologies in innovative, often unforeseen, directions. While the call for papers was deliberately open, the selected papers connect and converse in subtle ways about theory and praxis.
A strong sub-theme in this selection is a preoccupation with mapping, in particular the mapping of player experience in gaming. Schott, van Vught and Marczak describe their early research into player experience of interactive games, motivated by a desire to better understand the relationship between this in-game experience and the engagement with life outside of the game. From this starting point, they argue that further game-specific research is necessary, at least in part, for the accurate classification of games. Sweetser, Johnson and Wyeth detail their application of a grounded theory methodology to map some fundamental criteria for the heuristic evaluation of one genre of game, and in doing so, make a valuable contribution that complements the widely used GameFlow model of player experience.
Bakkes, Tan and Pisan take a socio-psychological perspective on player experience and map, through literature, the game player's motivation in personalised games, where the player's gaming history, in-game behaviour and skill inform game play. Cermak-Sassenrath's paper describes the studio-based mapping of patterns in action games and the reapplication of the resulting pattern language in the creation of a new game, successfully closing the loop and connecting theory and practice for students in the Creative Technologies programme at Auckland University of Technology.
The educational setting is a second sub-theme in the selected papers. Cermak-Sassenrath's paper reflects on the open-ended, collaborative process of learning and development with students. Truna and Moyes describe and reflect upon their 'performing design' approach to teaching and learning in game design education, which has tended in the past to reinforce an art/science dichotomy. Their innovative approach aims to support students in their evolution from players to designers. Further to this theme, Citizen investigates the relationship between theory and practice, also in the tertiary education environment, in using a 360° video camera to produce work for small mobile screens, and discusses the resulting project which offered valuable insights into that relationship.
Lastly, drawing on a very strong foundation of practical experimentation and discovery, Joseph, Hugain-Lacire and Ziegler explore Simon Penny's (2011) 'performative aesthetic of interactivity' as it relates to the works of the Digital Art Live (DAL) project. The artists who have contributed to this project embrace interactivity in new ways, opening up space for some critical interrogation disruption or subversion of traditional practices and assumptions about aesthetics and art.
Particular thanks must go to the reviewers of the papers for this issue. Your extensive and specialist knowledge and willingness to provide critique was invaluable to the editorial board and contributors. We welcome feedback and future participation, either as contributor or as a member of our extended editorial review panel. Please do contact me if you would like to be a part of the journal next year. In the meantime, watch for the next call for papers early in 2013.
Jennie Watts
Editor