Parallax projections: Decay, entropy and obsolescence at Wangi Power Station
Michael Chapman

Timothy Burke
Abstract
This paper investigates the architecture of Wangi Power Station through a range of different modes of representation that document the decay, entropy, and obsolescence of industrial heritage. The paper discusses a series of drawing projects that use photography, drone photogrammetry, and analogue drawing practices to explore conditions of ruination, dereliction, and abandonment as a counternarrative to regimes of fixing, maintenance, and care. By positioning these documenting processes within a broader context of architectural drawing and its theory as a form of architectural knowledge, the paper explores the contemporary role of drawing in recording industrial decay and its history. The paper considers the discourse of modernism and industrialisation as having been underpinned by a dialectic of the obsolete machine and its advanced mechanistic representation, and examines the drawings of Wangi to propose an alternative reading of the twentieth century.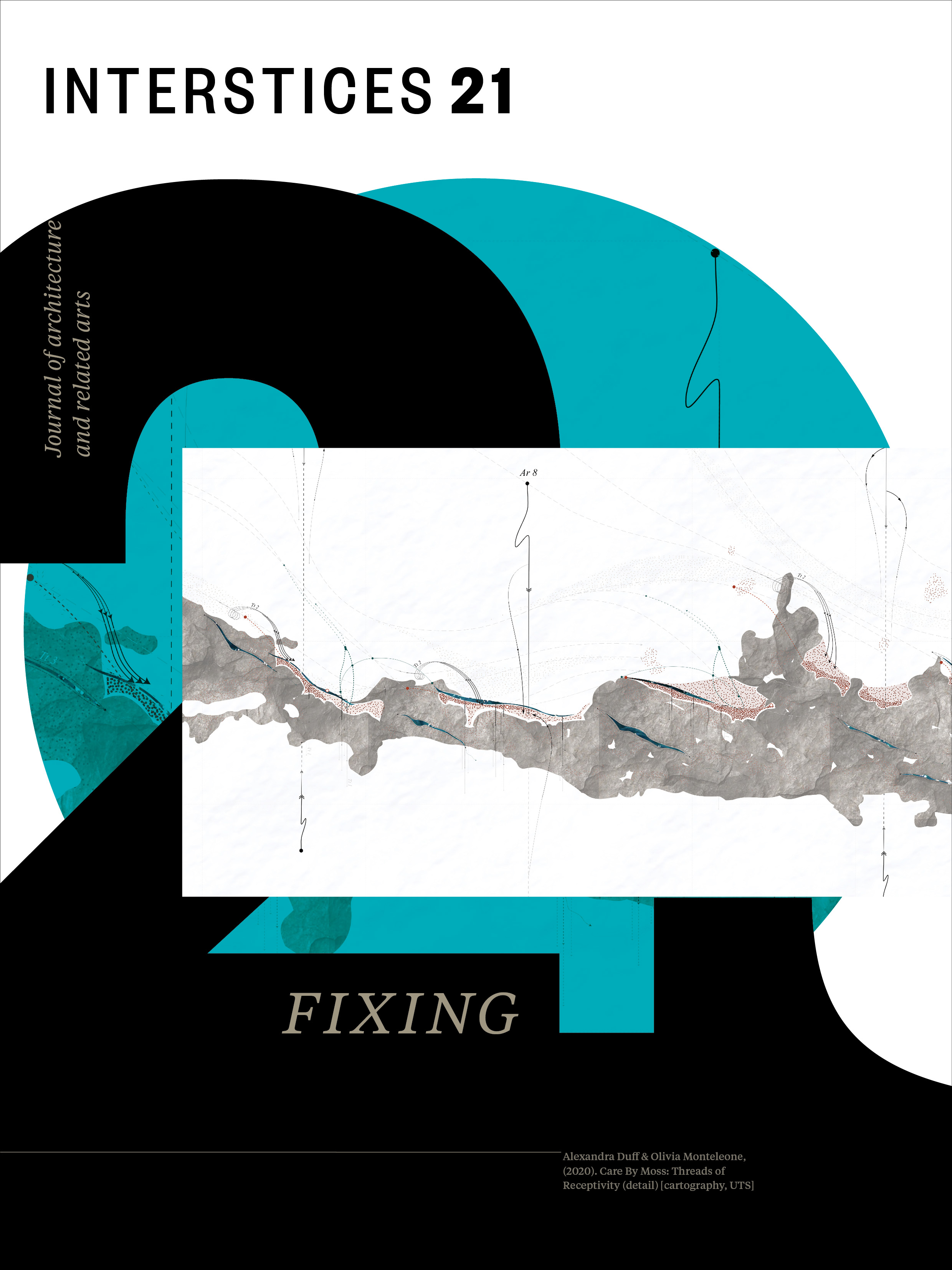 How to Cite
Chapman , M., & Burke, T. (2022). Parallax projections: Decay, entropy and obsolescence at Wangi Power Station . Interstices: Journal of Architecture and Related Arts, 21(21), 83-95. https://doi.org/10.24135/ijara.vi.691
Copyright (c) 2022 Michael Chapman , Timothy Burke
This work is licensed under a Creative Commons Attribution 4.0 International License.