From vulnerable to resilient: 'Fixing' mechanisms and 'unfixing' practices in Onehunga, Auckland
Abstract
This paper explores "fixing" mechanisms initiated by "unfixing" practices: de-paving, stepping back from the shoreline, decommissioning, repurposing industrial facilities, blurring property lines, and eliminating maladaptations. Through a speculative masterplan for the Auckland suburb of Onehunga, the paper proposes a shift in community investment to prioritise ecological and social infrastructure that responds to climate change and population growth pressures. In particular, it explores the spatial possibilities provided by nomadic and (un)fixed inhabitation models. Acknowledging the property-rights paradigm of modernity, it speculates on a different land-use strategy that shifts away from the anthropocentric lifestyle underpinned by our capitalist economy and society. Instead of storing property value, the paper aims to cache resources, skills, and experiences in the landscape, ultimately building adaptability across various scales.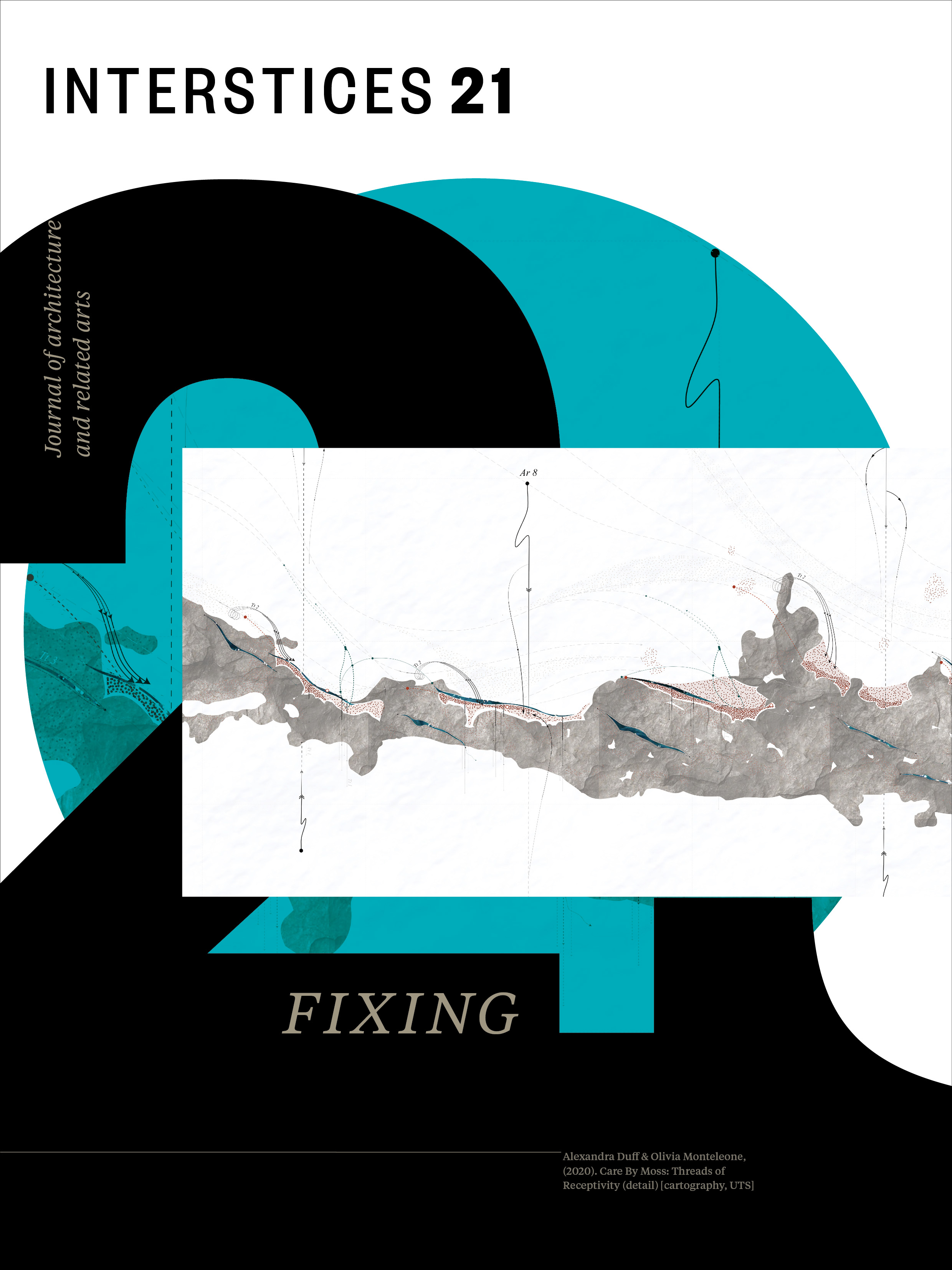 How to Cite
Bloomfield , S., & Yu, Y. (2022). From vulnerable to resilient: 'Fixing' mechanisms and 'unfixing' practices in Onehunga, Auckland. Interstices: Journal of Architecture and Related Arts, 21(21), 34-44. https://doi.org/10.24135/ijara.vi.687
Copyright (c) 2022 Sibyl Bloomfield , Yue Yu
This work is licensed under a Creative Commons Attribution 4.0 International License.