Paul Cullen—Of Building Structures
Keywords:
Paul Cullen, Building Structures, post-object art, conceptual art, minumental, anthropocene
Abstract
This article provides an account of the 1970's practice of Paul Cullen (1949-2017) including a focused discussion on his exhibition 'Building Structures' at the Barry Lett Galleries, Auckland (November/December 1979). While Cullen received attention in the last two decades of his life, little is known of the origins of his work in the 1970s, and how the foundation for key facets of his career's work is located there. Although his quite radical 1979 solo exhibition 'Building Structures' was a definitive statement in the context of 'post-object' and conceptual art in Auckland, with art critic Wystan Curnow noting at the time the work's significance, the exhibition has been overlooked in historical accounts of the period. The article concludes by bringing 'Building Structures' up to date in regard to Anthropocene thinking and with reference to its
reconstruction for a 2018 exhibition.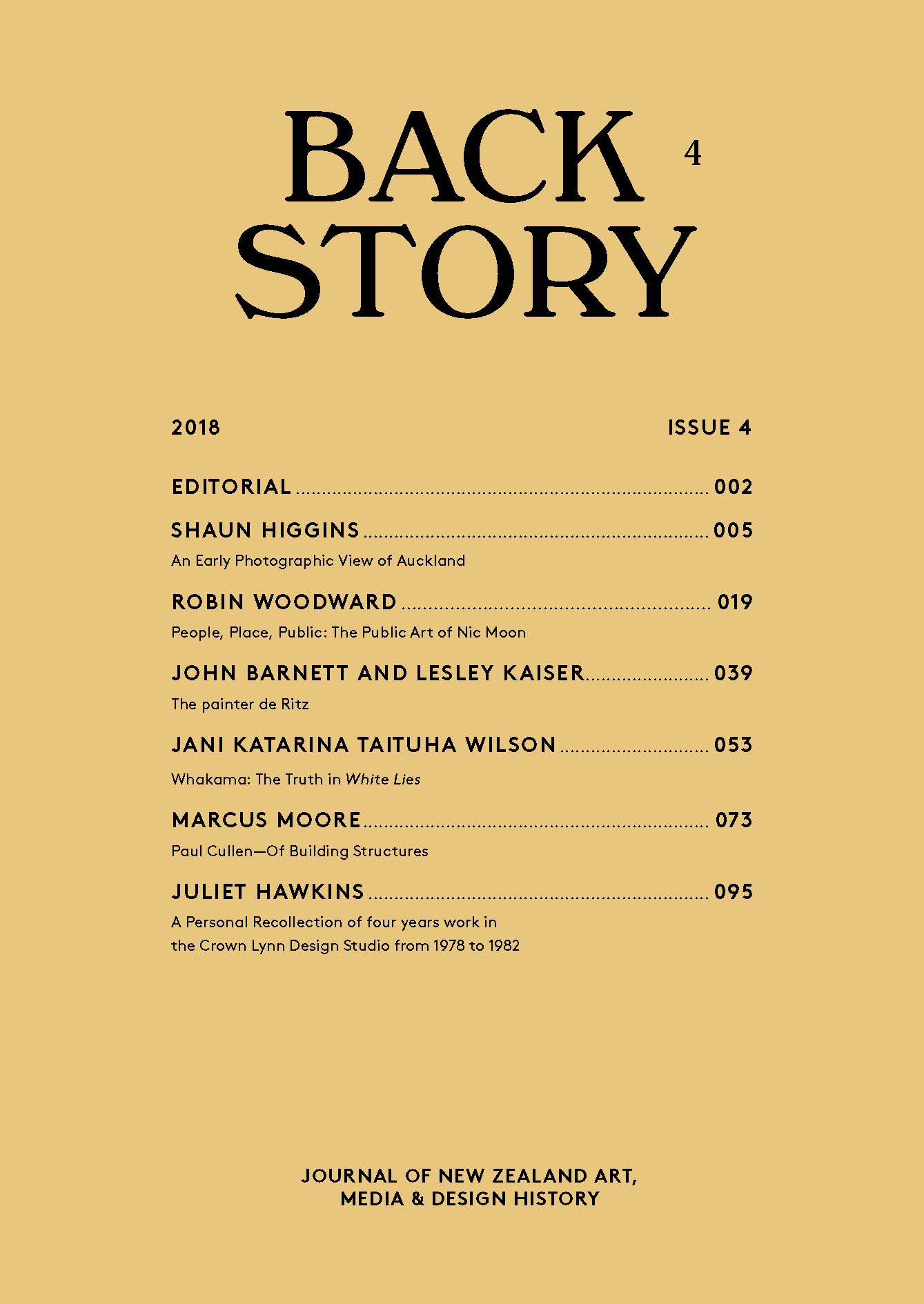 How to Cite
Moore, M. (2018). Paul Cullen—Of Building Structures. Back Story - Journal of New Zealand Art, Media & Design History, (4), 73-92. Retrieved from https://ojs.aut.ac.nz/back-story/index.php/BackStory/article/view/6