An Early Photographic View of Auckland
Keywords:
ambrotype, photgraphic view of Auckland, Hartley Webster, John Nicol Crombie, urban landscape, dating photographs
Abstract
An ambrotype photographic view of Auckland presents one of the earliest extant photographs of the urban landscape in the city. As a rare example of a landscape presented as a cased image it marks an early scenic view that would be repeated in later technology. Identification and supporting evidence dates the cased photograph to circa 1857. Of the photographers working in Auckland at that time two primary candidates for the creation of this work are discussed, Hartley Webster and John Nicol Crombie with the argument that the former is the most likely. Several other photographic views from 1858 to 1859 are shown as examples of known early landscape photographs of Auckland. One in particular shows a wider view taken from a similar point on Constitution Hill looking across to Mechanics Bay and Parnell.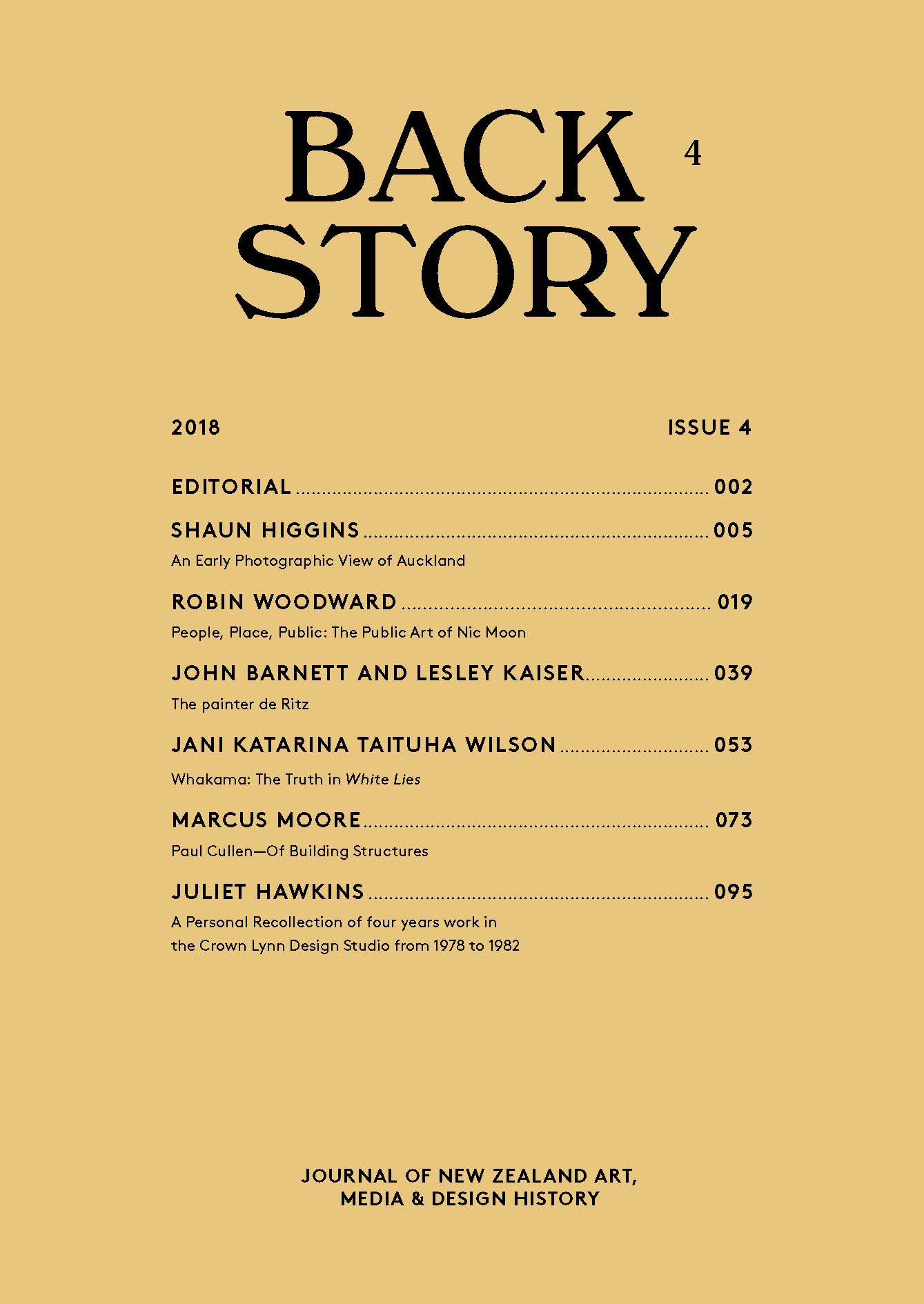 How to Cite
Higgins, S. (2018). An Early Photographic View of Auckland. Back Story - Journal of New Zealand Art, Media & Design History, (4), 4-17. Retrieved from https://ojs.aut.ac.nz/back-story/index.php/BackStory/article/view/2