On Why Psychotherapy Must Be a Secular Discipline
Keywords:
religion, spirituality, perception, secularism
Abstract
I argue in this article that religion is dangerous, providing some historical and current examples. I explore the phenomenon of religious and spiritual belief from a scientific perspective, particularly using the ideas of psychologist and neuroscientist Michael Graziano who suggested that our social perceptual system is responsible not only for constructing models of other minds, but also for creating Gods and spirits in our own image, and for creating models of our own minds. These observations lead to the central argument that psychotherapy, in studying mind and attempting to ameliorate its discomforts, must treat the perception of a spirit world in the same way that it treats our perception of our own and others' minds and selves, and therefore must maintain a religiously secular stance.
Waitara
I roto i tēnei tuhing e whakapae ana au he mōrearea te hāhi, ā, ka whakarato i ētahi tauira o mua o nāianei hoki. Ka hōrapahia pēnei ki tā te mātauranga pūtaiao te āhua o te hāhi me te whakapono wairua, aro kau nei ki ngā whakaaro o te kaimātai hinegaro me te kaimātai pūtaiaoio a Mikaere Karatiano e kī nei ko te ture aronga a tō tātau hāpori te take mō te mahi tauira o ētahi atu hinengaro, me te hanga Atua, wairua pēnei ki ō tātau ake hanga, ā, hei hanga ata o ō tātau ake hinegaro. Nā ēnei tirohanga ka tākina ki te pūtake o te tautohe i te wā wānangahia e te kaiwhakaora hinengaro te hinengaro ka whakatete ki te whakakora i aua mānukanuka me āta huri ki te whakaora i te tirohanga ki te ao wairua pēnei anō i te whāwhā i tā tātau tirohanga ki ō tātau ake me ō ētahi atu hinengaro, whaiaro hoki, ā, me mātua mau ki tētahi tirohanga hāhi noa.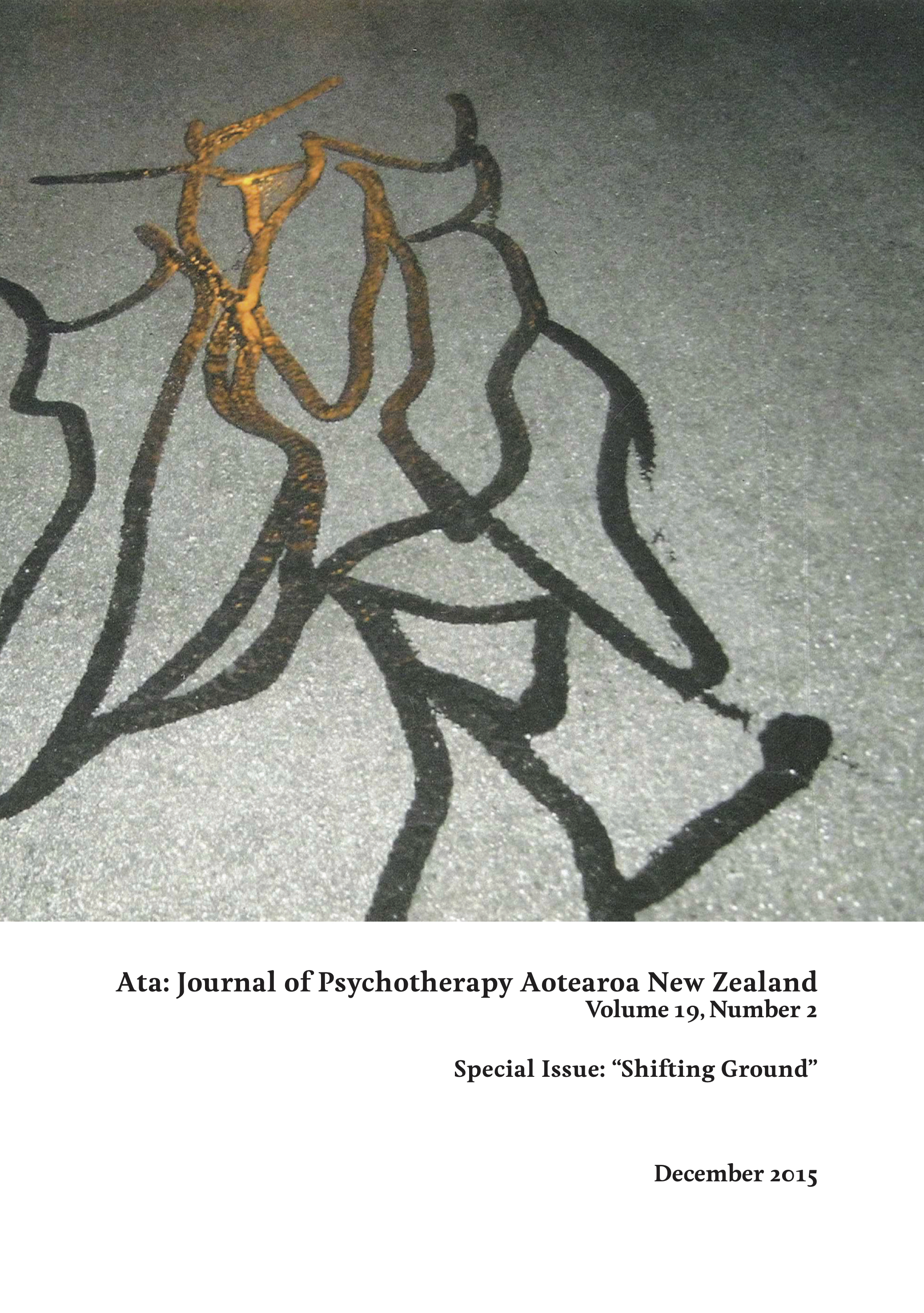 How to Cite
Manning, S. (2015). On Why Psychotherapy Must Be a Secular Discipline. Ata: Journal of Psychotherapy Aotearoa New Zealand, 19(2), 159-172. https://doi.org/10.9791/ajpanz.2015.15
Copyright (c) 2015 Ata: Journal of Psychotherapy Aotearoa New Zealand
This work is licensed under a Creative Commons Attribution-NonCommercial 4.0 International License.