Finding Nectar: Poetry as Backstory
Commentary on "A View of Jungian Analysis in Aotearoa New Zealand" by Chris Milton
Keywords:
Jungian analysis, Aotearoa, poetry, landscape, dislocation, loss, belonging
Abstract
This commentary was developed around two interconnected meditations sparked by Chris Milton's paper: firstly on the idea of poetry as complementary to the healing alchemy of analysis and secondly on how the encounter with a new landscape and culture in Aotearoa New Zealand forms the ground of transpersonal life for Pākehā, especially those of settler descent. The language of poetry, with its capacity to connect us with the mythopoeic world, is offered as a way of contextualising the arrival of Jungian analysis in this land and imaginal ground.
Waitara
I whanake ake tēnei kōrero mai i ngā taumauri hononga takirua i pupū ake i te pepa a Chris Milton: tuatahi mai i te whakaaro me haere takitahi te ruri me whakamātau tūmahu o te tātarihanga, tuarua te huanga ake o te taiao hou me te ahurea hou i Aotearoa Niu Tīreni hai hanga papa whakawhiti ki te taha wairua mō te Pākehā, torotika nei ki ngā hekenga tauiwi. Ko te reo ruri me ōna pānga ki te hono i a tātau ki te ao atua, kua homai hai horopakinga i te taenga mai o te tātarihanga Hungiana ki tēnei whenua me te papa pohewa.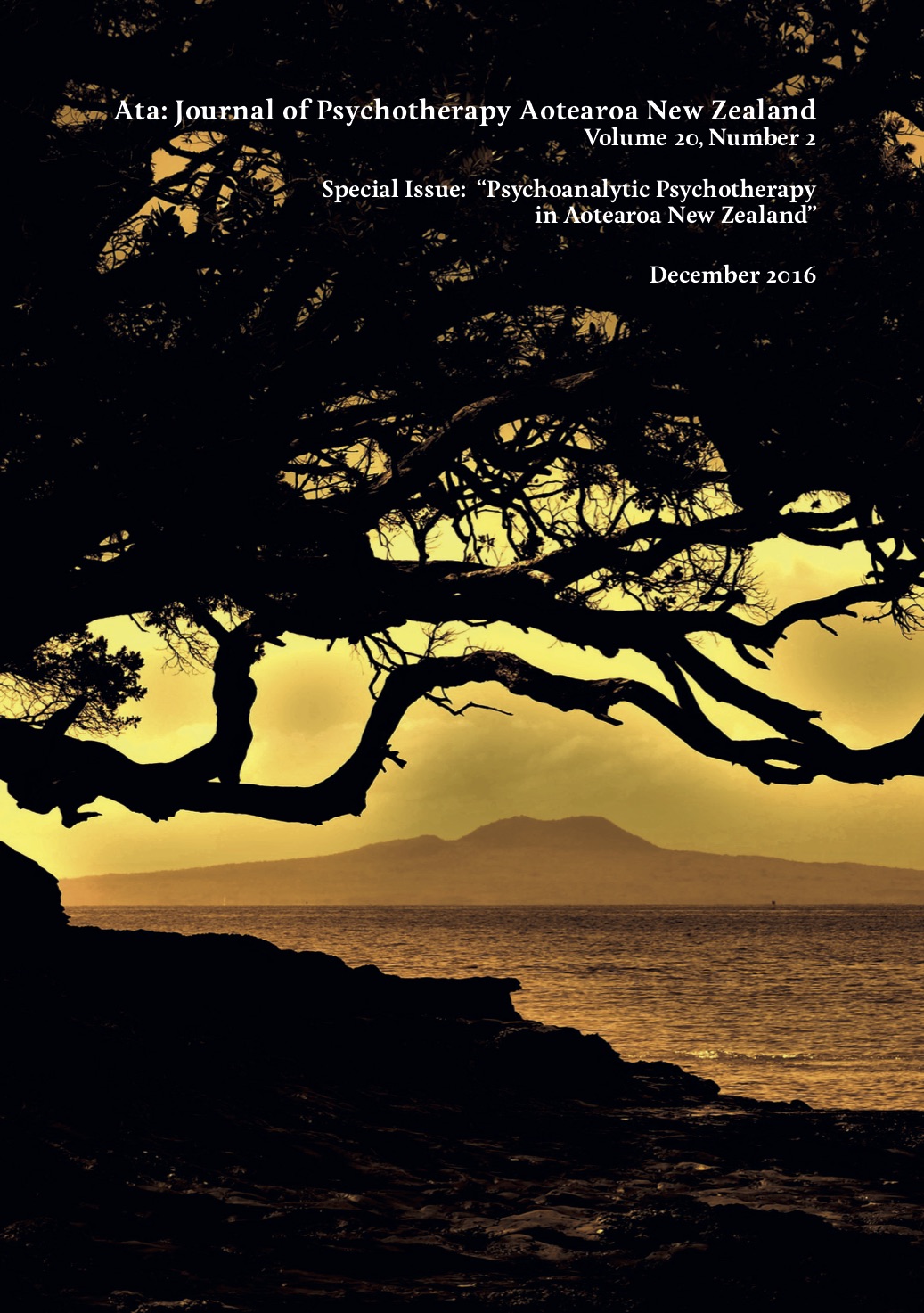 How to Cite
Rockel, B. (2016). Finding Nectar: Poetry as Backstory: Commentary on "A View of Jungian Analysis in Aotearoa New Zealand" by Chris Milton. Ata: Journal of Psychotherapy Aotearoa New Zealand, 20(2), 143-149. https://doi.org/10.9791/ajpanz.2016.13
Copyright (c) 2016 Ata: Journal of Psychotherapy Aotearoa New Zealand
This work is licensed under a Creative Commons Attribution-NonCommercial 4.0 International License.