The "other Other" perspective
Reflecting on encounters of bicultural Aotearoa New Zealand as experienced by non-indigenous ethnic minority psychotherapists
Keywords:
biculturalism; ethnic minority; indigenous; psychotherapy.
Abstract
Aotearoa New Zealand is a bicultural nation, yet home to peoples of many different ethnicities. Among the many immigrants to these shores are a growing number of non-indigenous ethnic minority psychotherapists. This article draws on findings from a small qualitative study with four non-indigenous ethnic minority psychotherapists practicing and residing in Aotearoa New Zealand, to explore and understand their lived experiences. Additionally, current literature is drawn upon to supplement findings and to reflect on what it means for non- indigenous ethnic minorities to encounter and exist within a bicultural sphere.
He iwi tikanga rua a Aotearoa Niu Tīreni, ahakoa tonu he kāinga ki te mātawaka. Kai roto i te manene maha ki tēnei whenua, e rahi haere ake ana nga kaiwhakaora hinengaro manene iwi hauiti. He tirohanga tā tēnei tuhinga ki ngā hua puta ake i tētahi mātai ine kounga i waenga i ētahi kaiwhakaora hinengaro manene hauiti tokowhā e mahi ana e noho ana i Aotearoa Niu Tīreni kia kite kia mātau ki ō rātau wheako koiora. I tua atu ka honoa atu ngā tuhinga o ēnei rā hai kīnaki i ngā hua, ka āta whai whakaaro ai hoki he pēhea tēnei āhua ki ngā iwi ehara i te tangata whenua , ā, he iwi hauiti ki te tuki ki te whaiora i roto i te awe o tikanga ruatanga.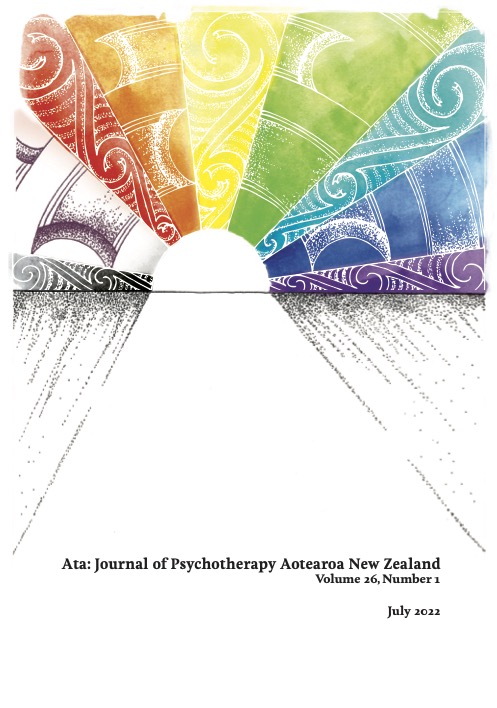 How to Cite
Alexander, M. (2022). The "other Other" perspective: Reflecting on encounters of bicultural Aotearoa New Zealand as experienced by non-indigenous ethnic minority psychotherapists. Ata: Journal of Psychotherapy Aotearoa New Zealand, 26(1), 39-51. https://doi.org/10.9791/ajpanz.2022.03
Copyright (c) 2022 The New Zealand Association of Psychotherapists
This work is licensed under a Creative Commons Attribution-NonCommercial 4.0 International License.