Editorial
John O'Connor

Wiremu Woodard
Abstract
The environment, both physical and emotional, within which we all live, work, love and hate, is increasingly disturbing, if not unbearably undoing. The relentlessness of the Covid 19 pandemic, the ongoing nuclear threat and catastrophic horror generated by the war in Ukraine, and the evermore urgent climate crisis with which we are all faced, produces states of mind within us all that are often terrifying. To be able to feel and think in such circumstances is perhaps an impossible challenge, and yet an absolutely necessary one for us all to face, if we are to act with wisdom, courage and care, in the face of these multiple and unavoidable terrors. In these very difficult circumstances, does psychotherapy and its accumulated wisdom have anything to offer? We suggest it does.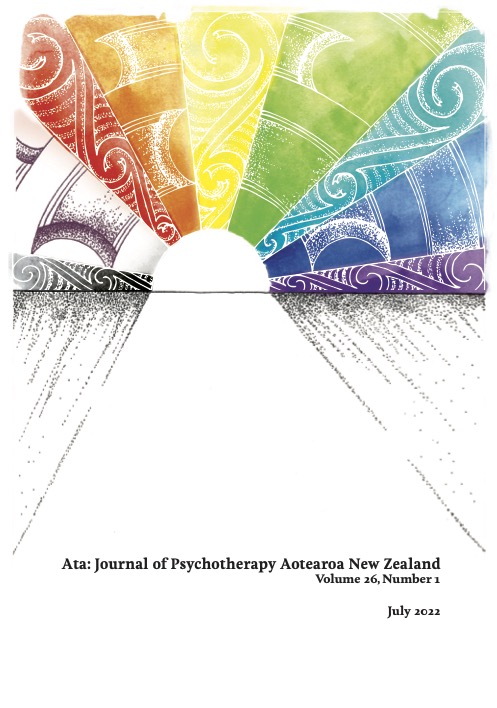 How to Cite
O'Connor, J., & Woodard, W. (2022). Editorial. Ata: Journal of Psychotherapy Aotearoa New Zealand, 26(1), 7-9. https://doi.org/10.9791/ajpanz.2022.01
Copyright (c) 2022 The New Zealand Association of Psychotherapists
This work is licensed under a Creative Commons Attribution-NonCommercial 4.0 International License.