The responsibility of communicating difficult truths about climate influenced societal disruption and collapse
An introduction to psychological research: A literature review
Keywords:
climate psychology; eco anxiety; emotion; post-traumatic growth; climate change; natural disaster; mental health; community care.
Abstract
This paper presents a review of psychology research that can help people begin to assess the different ways they can responsibly support each other to talk about their thoughts and feelings on their perceptions of societal disruption and collapse, at home and abroad, due to environmental and climate change. It includes a summary of a review of published studies in psychology on matters of anticipating difficult futures, including vulnerability, disruption, disaster, suffering and mortality. The claims by both specialists and non- specialists that collapse anticipation is necessarily harmful to mental health and social engagement is shown to be theoretically and empirically weak. Instead, the research suggests we engage each other on this upsetting topic to promote coping. It highlights the potential for that engagement to support people with processing difficult emotions and thus finding more pro-social and pro-environmental ways of responding to societal disturbances.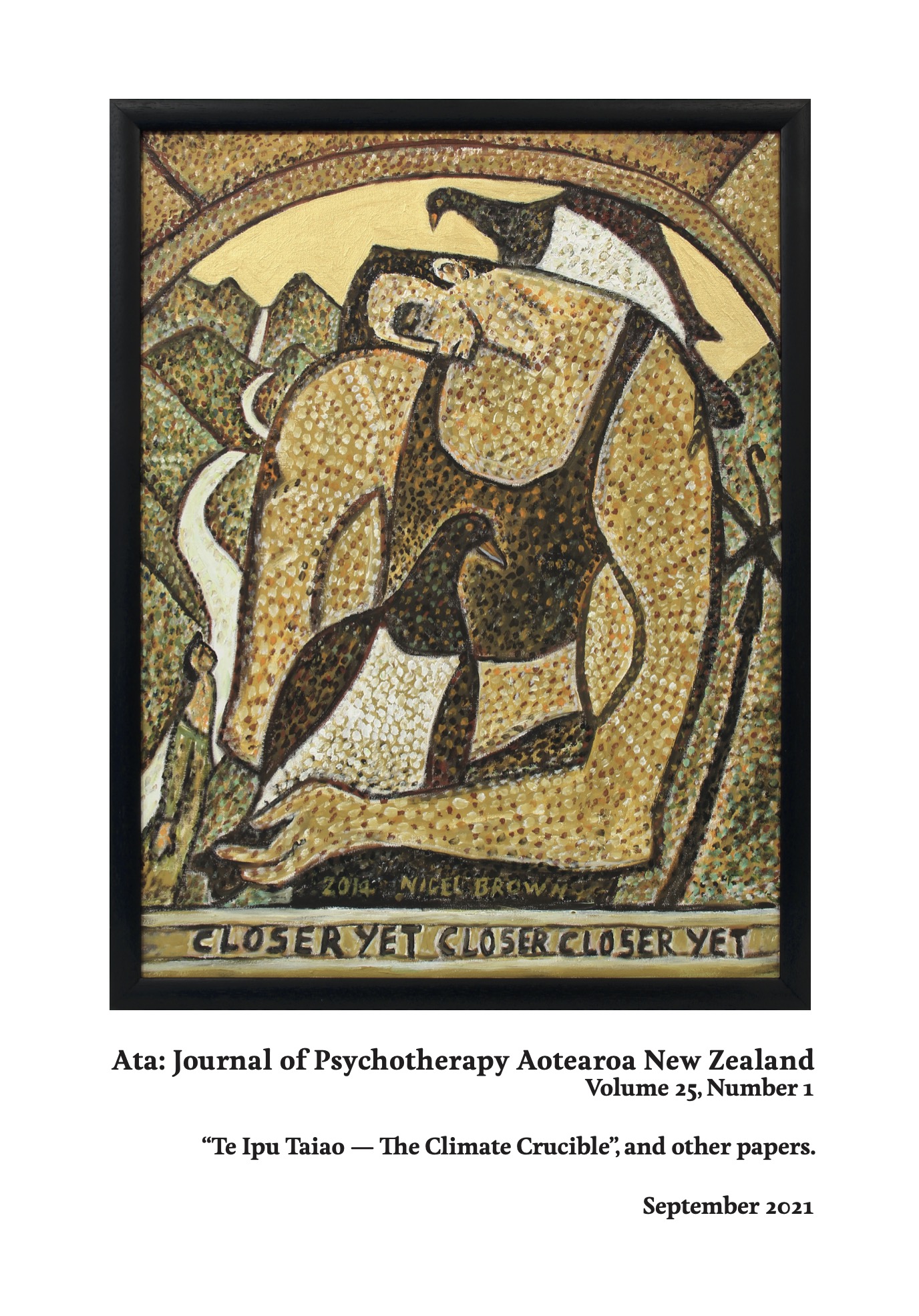 How to Cite
Kieft, J. (2021). The responsibility of communicating difficult truths about climate influenced societal disruption and collapse: An introduction to psychological research: A literature review. Ata: Journal of Psychotherapy Aotearoa New Zealand, 25(1), 55-87. https://doi.org/10.9791/ajpanz.2021.06
Copyright (c) 2021 New Zealand Association of Psychotherapists Inc.
This work is licensed under a Creative Commons Attribution-NonCommercial 4.0 International License.