Psychotherapy for end times
Robert D. Romanyshyn

Author
Keywords:
end times; grief; ecological crises; unconscious dynamics; homecoming; depth; surface; embodiment.
Abstract
The broken connections between us and nature have left us feeling homeless in a world not only imperiled by multiple ecological crises and their political, economic, medical and social consequences, but also orphaned by the increasing turn to the allures of the digital world with its loss of place and embodied presence. In this context, this essay proposes that psychotherapy can be a place for homecoming in a fractured world. Exploring the key role of the grieving process in homecoming, I draw on my work in Jungian psychology, phenomenology, poetry and storytelling to show that our engaged, embodied presence with nature can re-mind us of the miracles in the mundane, the extraordinary in the ordinary, and can open our hearts to the wonder, mystery, beauty and sacred dimensions of human life.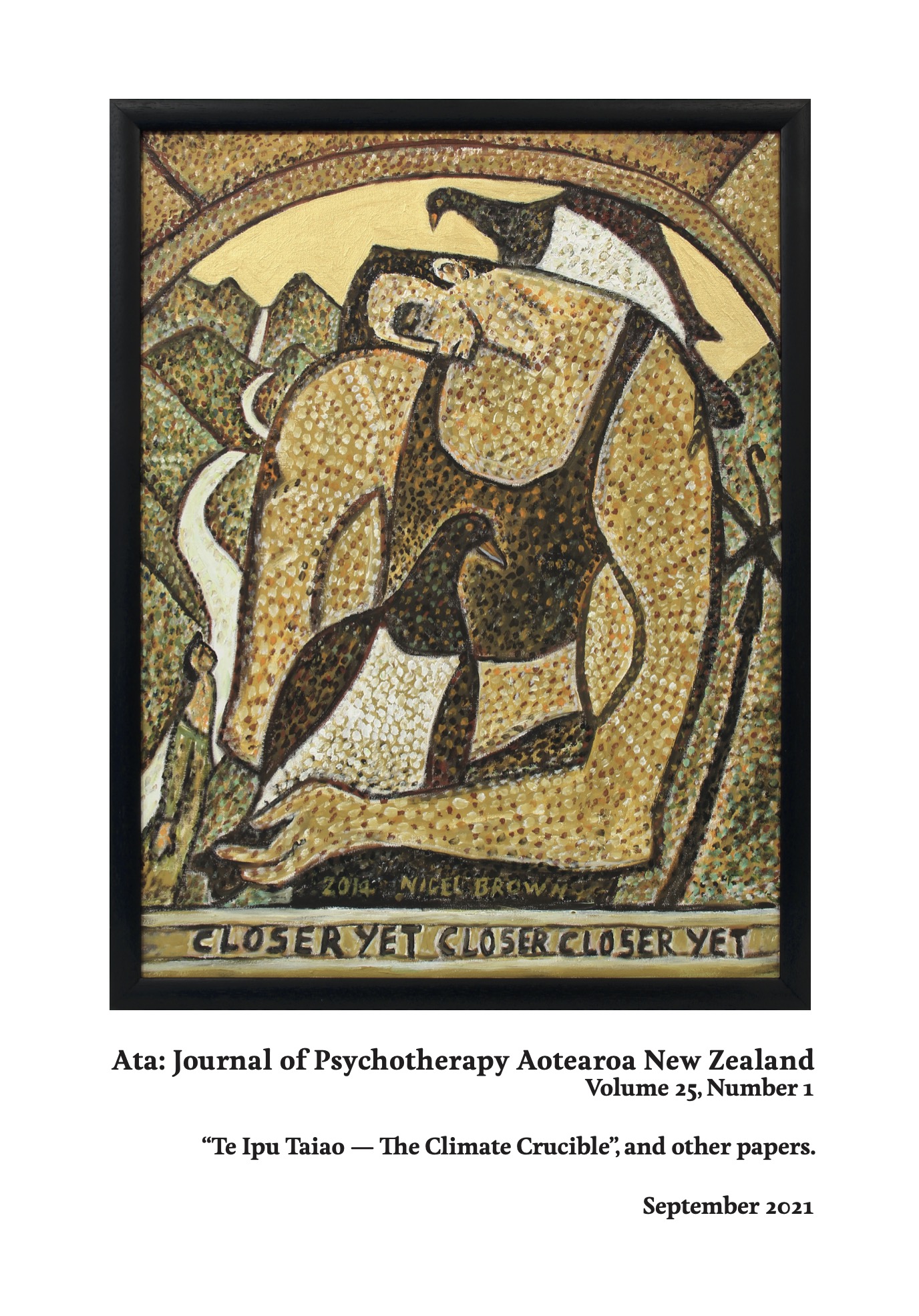 How to Cite
Romanyshyn, R. (2021). Psychotherapy for end times. Ata: Journal of Psychotherapy Aotearoa New Zealand, 25(1), 11-17. https://doi.org/10.9791/ajpanz.2021.02
Copyright (c) 2021 New Zealand Association of Psychotherapists Inc.
This work is licensed under a Creative Commons Attribution-NonCommercial 4.0 International License.