Home, Not Alone
Keywords:
uncanny, anxiety, unconscious, phobia, Other, Freud, Lacan, object, object relations;, case study
Abstract
The notion of "home" evokes something familiar but also, as Freud beautifully demonstrated, it evokes the uncanny. This notion is examined using the example of a case of phobia, a structure which convokes an object as, not so much a source of anxiety, rather a protection against it. The work of Jacques Lacan on "object relations" serves as the main reference for discussion of the case material.
Ko te ariā "kāinga", he whakaarahanga mea e taunga ana, heoi anō hoki, ki tā Freud whakaahuatanga tau, he whakaarahanga tipua kē. Ka whakamātauhia tēnei aria i raro i te tauiratanga mai o te whakaaturanga āhua o "wehi", he anga whakaputanga hau, ehara nei I te whakaputanga anipā, engari ia he pākatitanga kē atu. Ko ngā mahi "hononga pae" a Jacques Lacan te ariā whakapae matua hai tohutoro matapakitanga o te kohinga korero.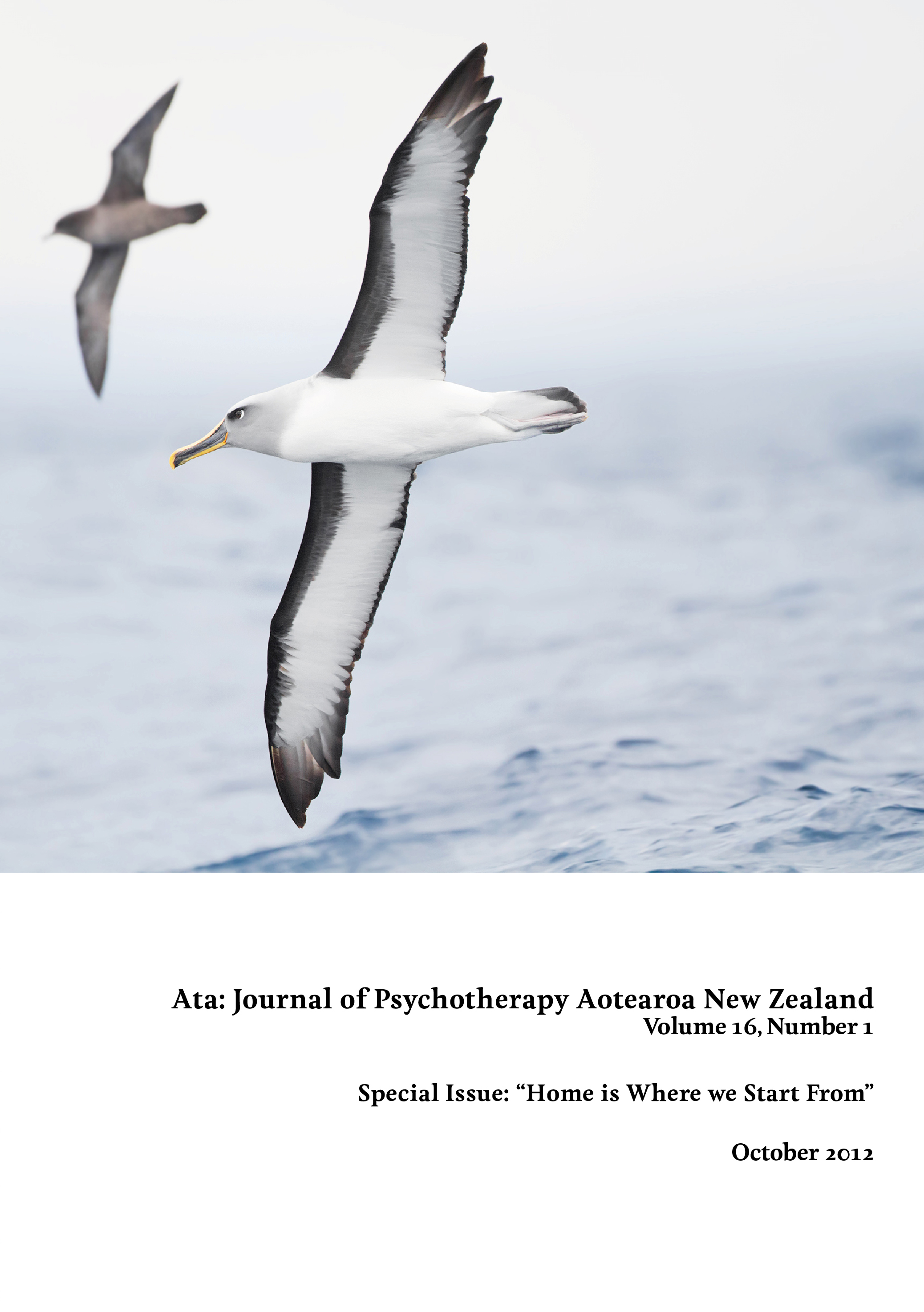 How to Cite
Degril, C. (2012). Home, Not Alone. Ata: Journal of Psychotherapy Aotearoa New Zealand, 16(1), 43-50. https://doi.org/10.9791/ajpanz.2012.06