The Meeting of Two Tides
Journeys of Mixed Heritage Māori-Pākehā Towards Identity Strength
Keywords:
Māori, Pākehā, identity, development, social, mental, and spiritual well- being
Abstract
Consistent with the theme of this year's conference, "Tōna Kanohi, Kauae Moko: The Face that Turns Towards her Ancient Self", this article includes a personal narrative about taking moko kauae, and some of the cross-cultural tensions associated with that decision within our whānau/family. It also describes my thesis Te Pūtahitanga o Ngā Tai e Rua (The Meeting of Two Tides) (Collins, 2004). The thesis aimed to provide new insights and understandings about the challenges, vulnerabilities and strengths associated with being of mixed Māori and Pākehā heritage in Aotearoa New Zealand. It was based on the life narratives of eleven men and women of dual Māori–Pākehā heritage and looked at change over time, particularly the process of seeking and developing cultural and ethnic identity strength as Māori. It acknowledged ongoing stresses and tensions; coping strategies; and described two cases in which coping strategies were overwhelmed and breakdown occurred. It considered whether a dual Māori–Pākehā ethnicity can be maintained and stabilised over time in the light of inequities and racism in society. Most participants in the thesis were high achievers in terms of education, career success and acculturation and socialisation as Māori. These factors perhaps facilitated the level of self-validation required to tolerate the stress of maintaining a dual identity position for some. The Māori cultural and political renaissance has involved defining Māori in terms of difference from Pākehā/Europeans, but this thesis explored the overlap — genetic, cultural, and social — between the two ethnic groups and provided new insights into diversity within the Māori ethnic group.
Waitara
Ōrite ki te kaupapa o tē hui o tēnei tau, "Tōna Kanohi, Kauae Moko: The Face that Turns Towards her Ancient Self", kei roto i tēnei tuhinga he kōrero whaiaro e pā ana ki te tāmoko kauae, me ētahi o ngā maniore ahurea-whakawhitinga uru mai ki tērā whakaritenga i roto i tō mātou whānau. Ka whakaahuahia anō taku tuhinga roa 'Te Pūtahitanga o Ngā Tai e Rua (Collins, 2004). Ko te whāinga a te tuhinga he whakarato tirohanga mātatau hou e pā ana ki ngā wero, hauaitu me ngā awe piri ki te hunga whai totorua- Māori-Pākehā i Aotearoa Niu Tīreni. I pūpū ake mai i ngā kōrero koiora ā ngā tāngata tokongahuru mā tahi heke mai i te toto Māori-Pākehā, ā, ka titiro ki ngā nekenekehanga haere o te wā, whaitika tonu I te huarahi kimihanga ā, whanaketanga o te awe ahurea, awe ahurea tuakiri Māori. E whakaaea ana e haere tonu ana ngā kōhikuhiku, ngā maniore; ngā whakahaere rautaki; ā, ka whakaatuhia ngā tauria e rua i te āpuruahangatia ngā whakahaereng rautaki, ā, ka puta te mānukanuka. I whakaarohia mēnā ka taea te pupuri te whakakōhatu i te ahurea Māori-Pākehā huri noa te wā, inā rā i te āhua o ngā rerekētanga me te aukati iwi i rō porihanga. Ko te nuinga o ngā kaituku kōrero o te tuhinga nei, he ihupuku teitei i roto i te mātauranga, te mahi, te tuakiritanga me te hāpori i roto i tōna Māoritanga. Nā ēnei whiwhinga pea i āwhinahia ai te pae o tōna whaitake-whaiaro i taea ai te hiki i te kōhukihukinga o te mau ki o rātou tuakiri rua. I te whakaaranga rangatiranga ahurea, tōrangapū Māori te whakaurunga mai o te rangatiratanga o te Māori rerekē anō ana i te iwi Pākehā/Kiritea, engari ko tā tēnei tuhinga he rangahau i te tautoro — ira, ahurea, hāpori — i waenganui i ngā rōpū tuakiri e rua, ka whakauru tirohanga hou ki te kanorautanga kai roto i te rōpū tuakiri Māori.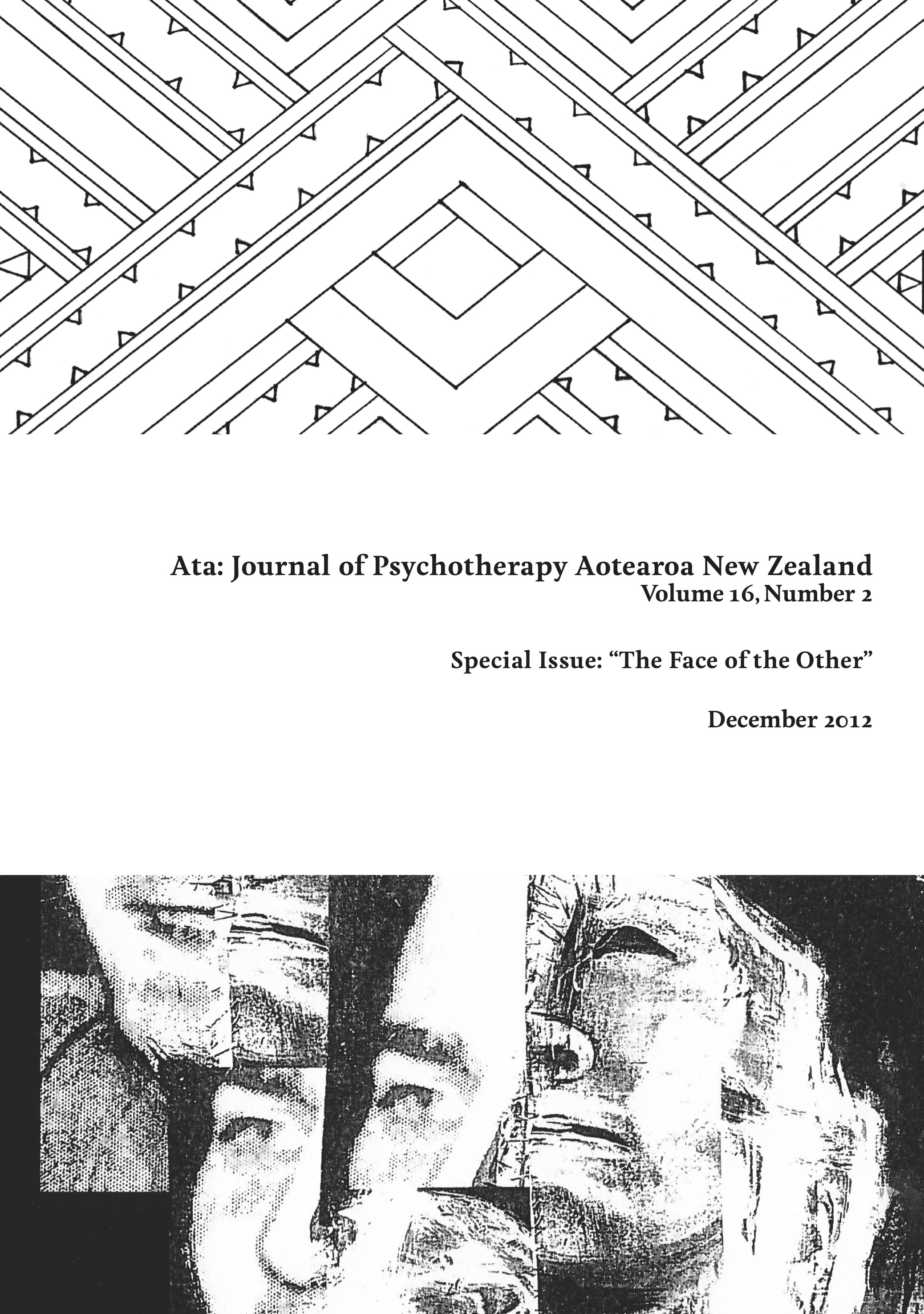 How to Cite
Collins, H. (2012). The Meeting of Two Tides: Journeys of Mixed Heritage Māori-Pākehā Towards Identity Strength. Ata: Journal of Psychotherapy Aotearoa New Zealand, 16(2), 217-228. https://doi.org/10.9791/ajpanz.2012.20