On Open Tents, Beaches and Cultural Divides
A Panel Discussion
Jo Stuthridge

Tess Moeke-Maxwell

Donna Orange

Wiremu Woodard

Jeremy Younger
Keywords:
Other, bees, colonisation, monoculturalism, microagressions, cultural identity;, hybridity, queerness
Abstract
The 2012 New Zealand Association of Psychotherapists (NZAP) Conference in Wellington included a panel discussion which addressed the topic: "How culture creates other: Traversing difference or fractured divide". The panellists were Tess Moeke-Maxwell, Donna Orange, Wiremu Woodard, and Jeremy Younger. Their speeches are presented in this article alongside edited highlights from the ensuing discussion, with introductory and reflective comments from myself as the panel chair.
Waitara
I te hui a te NZAP 2012 i Pōneke he rōpū matapaki, ā, e whā nga kaikōrero manuhiri: Wiremu Woodard, Donna Orange, Tess Moeke-Maxwell rātou ko Jeremy Younger. I tono atu te Komiti Matua kia huri ki te kaupapa: "Pēhea te Whakaatanga Ata Atu ā-Ahurea: Whakawhitinga Rerekē, Wehenga Whati rānei? E tuku atu ana tēnei tuhinga i ngā kōrero a ngā kaikōrero tokowhā, ā, me ngā miramira āta arohia mai i nga matapaki whai muri mai; me ētahi whakaaro whakataki, whakaata a te kaitaki o te rōpū.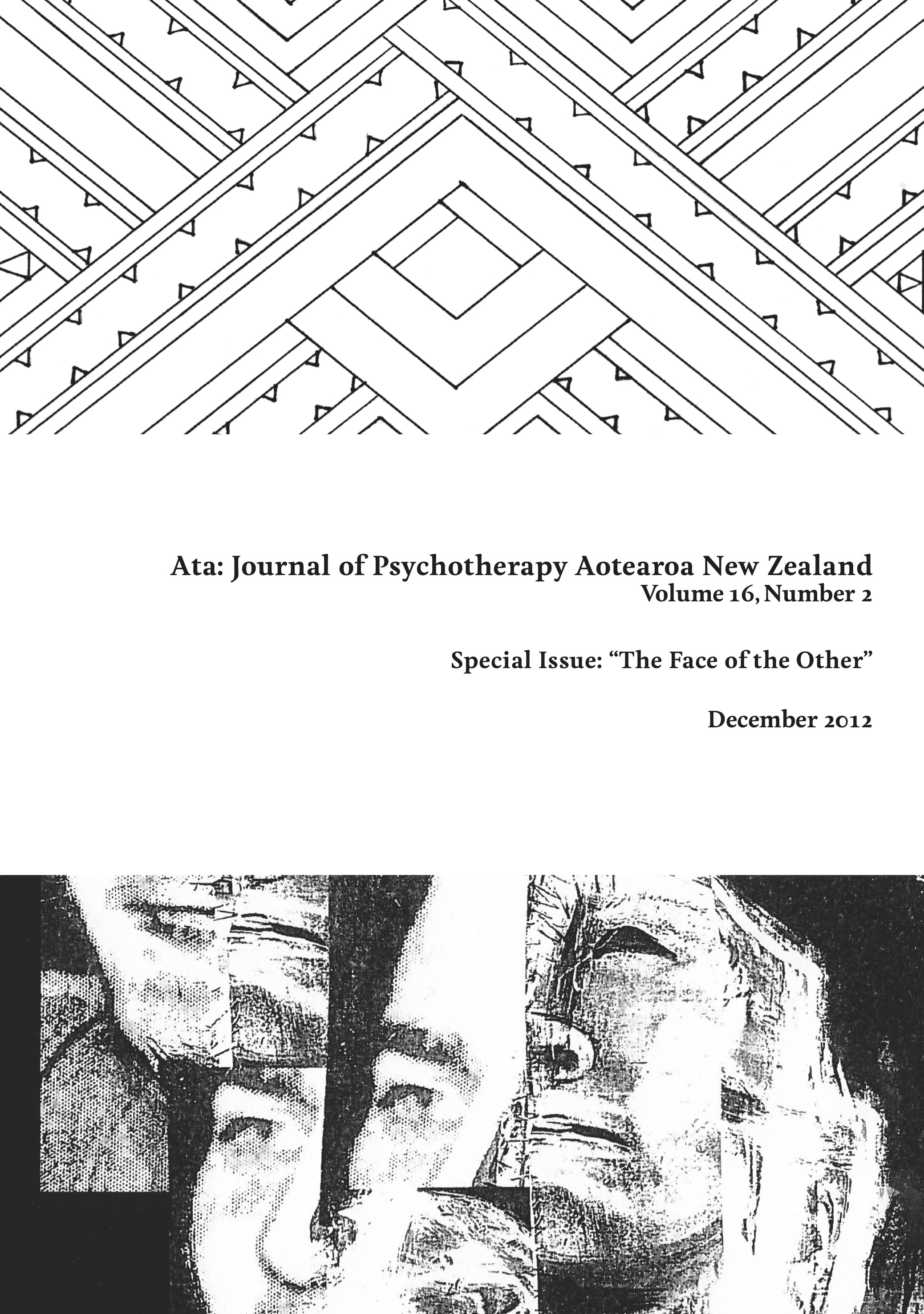 How to Cite
Stuthridge, J., Moeke-Maxwell, T., Orange, D., Woodard, W., & Younger, J. (2012). On Open Tents, Beaches and Cultural Divides: A Panel Discussion. Ata: Journal of Psychotherapy Aotearoa New Zealand, 16(2), 179-200. https://doi.org/10.9791/ajpanz.2012.18