The Face at the End of the Road
Exploring Māori Identities
Keywords:
Māori identity, representations of identity, Māori subjectivity, social construction, biculturalism, Other, cultural hybridity
Abstract
In the bicultural context of Aotearoa New Zealand, Māori (people of the land) and Tauiwi (the other tribe, i.e. Pākehā and other non-indigenous New Zealanders), continue to be represented in binary opposition to each other. This has real consequences for the way in which health practitioners think about and respond to Māori. Reflecting on ideas explored in my PhD thesis, I suggest that Māori identity is much more complex than popular representations of Māori subjectivity allow. In this article I offer an alternative narrative on the social construction of Māori identity by contesting the idea of a singular, quintessential subjectivity by uncovering the other face/s subjugated beneath biculturalism's preferred subjects.
Waitara
Mai i te horopaki iwirua o Aotearoa, arā te Māori (tangata whenua) me Tauiwi (iwi kē, arā Pākehā me ētahi atu iwi ehara nō Niu Tīreni), e mau tonu ana te here mauwehe rāua ki a rāua anō. Ko te mutunga mai o tēnei ko te momo whakaarohanga, momo titiro hoki a ngā kaimahi hauora ki te Māori. Kia hoki ake ki ngā ariā i whakaarahia ake i roto i taku tuhinga kairangi. E whakapae ana au he uaua ake te tuakiri Māori ki ngā horopaki tauirahia mai ai e te marautanga Māori. I konei ka whakatauhia he kōrero kē whakapā atu ki te waihangatanga o te tuakiri Māori, tuatahi; ko te whakahē i te ariā takitahi, marautanga pūmau mā te hurahanga ake i tērā āhua e pēhia nei ki raro iho i te whainga marau iwiruatanga. Tuarua, mai i tēnei o taku tuhinga rangahau e titiro nei ki ngā wawata ahurei a te Māori noho nei i raro i te māuiuitanga whakapoto koiora, ka tohu au ki te rerekētanga i waenga, i roto hoki o ngā Māori homai kōrero, ā, ka whakahāngaia te titiro ki te momo whakatau āwhina a te hauora ā-motu i te hunga whai oranga.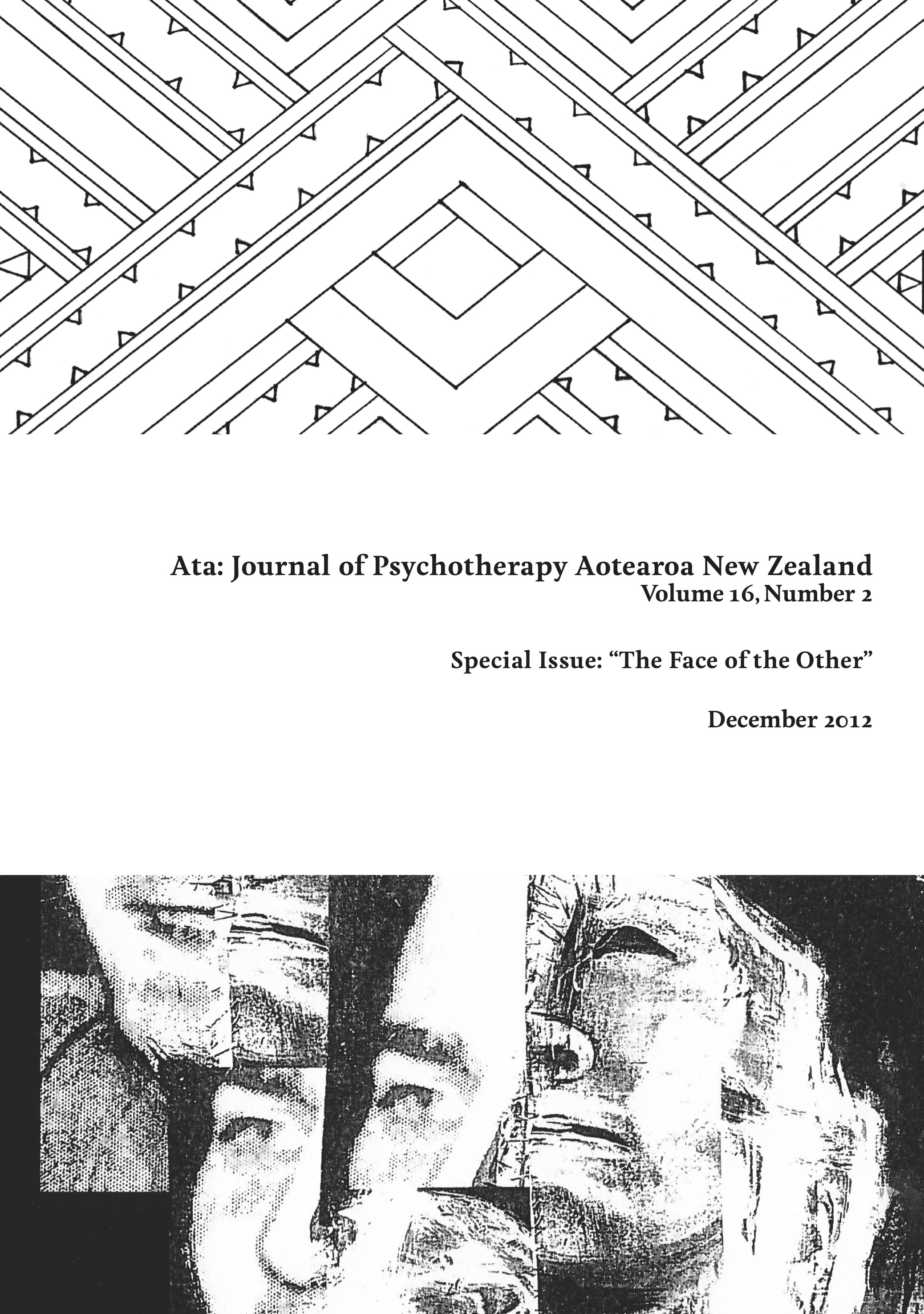 How to Cite
Moeke-Maxwell, T. (2012). The Face at the End of the Road: Exploring Māori Identities. Ata: Journal of Psychotherapy Aotearoa New Zealand, 16(2), 149-164. https://doi.org/10.9791/ajpanz.2012.16