Stranger in Paradise
Keywords:
mixed marriage, intercultural, Othello, marrying out, racism, Freud, uncanny
Abstract
This paper explores the figure of intermarried couples against the ground of the cultural and societal background of the country of birth of both partners. Focusing on the issues of identity, belonging, discrimination and acceptance, the paper is illustrated by quotations from Shakespeare's tragedy, Othello, probably the greatest study of the worst that can happen to a mixed race couple. Subtitled "The Moor of Venice", it is an agonising portrait of an African soldier who marries the young, white Venetian daughter of a nobleman and runs the gauntlet of various forms of racial attack until the effects on the marriage become devastating. Other illustrations of the key issues will be drawn from case material and my own experience as the child of a mixed marriage.
Waitara
He wherawheranga i te āhua o ngā tokorua moetahi tautahi iwi kē i runga i te papa o te wheako ahurea me te hāpori o ō rāua tahi whenua tūturu. Arotake kau ana ki ngā kaupapa tuakiri, tūrangawaewae, aukati, me te whakaratahanga, ka whakatauriahia ngā kōrero mai i ngā kīanga o te pūrākau aituā rā a Huritao a Othello, tērā pea te arohaehaenga whānui o tētahi āhuatanga kino ka tau ki runga i tētahi tokorua moetahi tautahi iwikē. Kupu rarohia "Te Tangata o Wēneti", he tauira mō te moetanga o tētahi tangata toa o Āwherika i tētahi kōtiro kirimā, he tamāhine nā tētahi rangatira o Wēneti, ā, ka whāia haeretia te tokorua nei e ngā tūmomo pēhitanga kino katoa kia ngāro rānō te moetahitangta. Ka tauirahia anō ētahi atu take matua mai i ōku whēako waiaro; he tamaiti o tēnei tūmomo moetahitanga.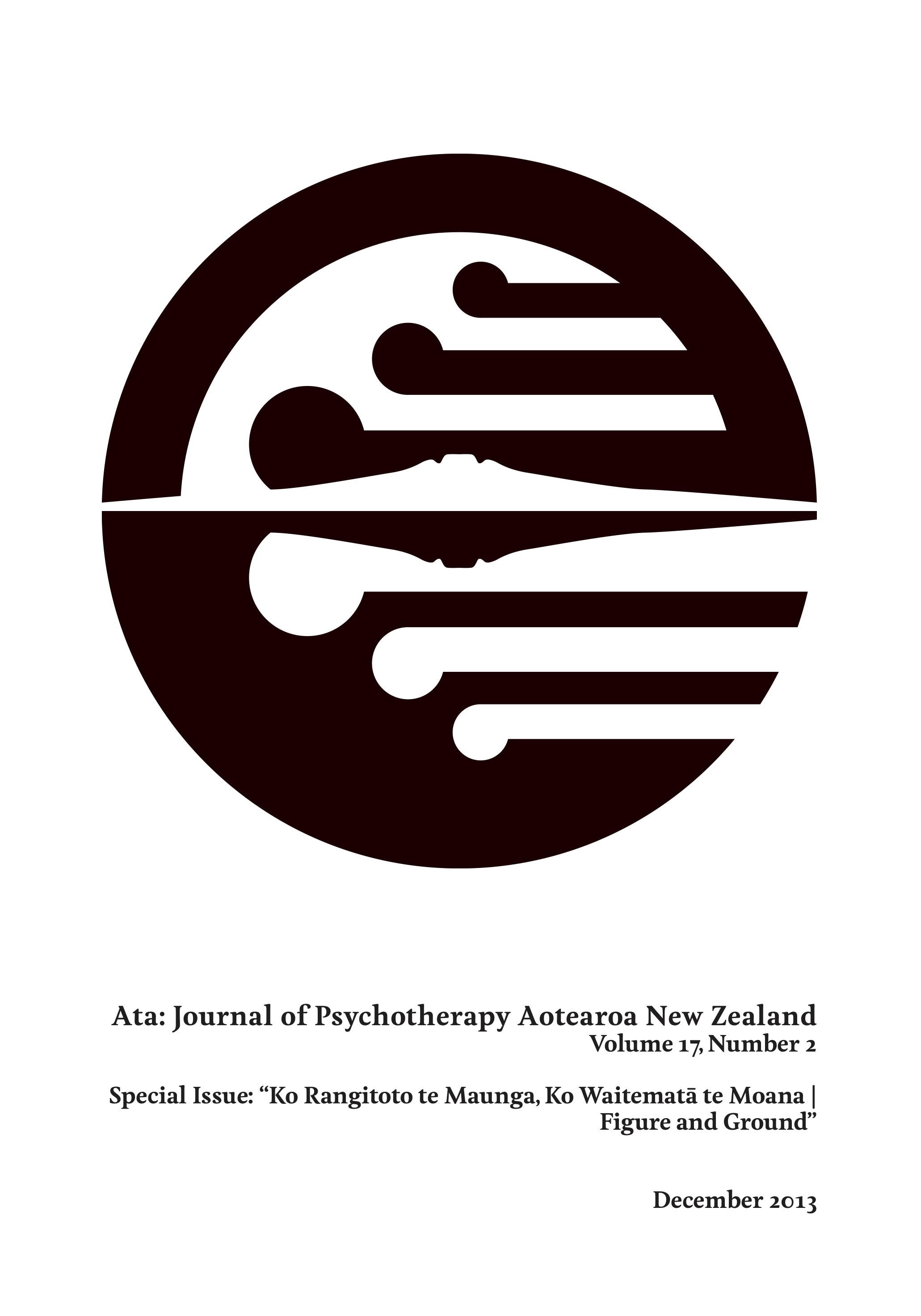 How to Cite
Farrell, M. (2013). Stranger in Paradise. Ata: Journal of Psychotherapy Aotearoa New Zealand, 17(2), 223-234. https://doi.org/10.9791/ajpanz.2013.21