The Infinite Possibilities from the Ground
Social Dreaming at the 2013 NZAP Conference
Keywords:
social dreaming, bicultural, we-ness, not knowing, Māori, Pākehā
Abstract
This article is a reflection on the Social Dreaming Matrix (SDM) sessions which were held at the 2013 NZAP Annual Conference at Orakei Marae in Auckland. It describes the context of this conference and reflects on the preparation and role of the three conveners, representing the bi- and multicultural dimensions which were explored at the Conference. As a psychoanalytic discovery and development, social dreaming values the concept of "we-ness" as a means of reaching collectively-held unconscious meaning in the social domain. The article reflects on some of the most central dreams presented in the SDM sessions and on subsequent associations from each of the three sessions. The attention in the work is on broadening the ground of the material presented in the dreams and in the associations to the dreams. The SDM leaves it to the participants to energise around their own chosen figures.
Waitara
He whakaatanga tēnei tuhinga i ngā wāhanga riro i te Hāpori Tauira Moemoeā (Social Dreaming Matrix) i te Hui-ā-tau a te NZAP 2013 i Orākei i Tāmaki-makau-rau. E whakaatu ana i te horopaki o te hui, ngā whakahaere whakarite me ngā mahi a ngā kaiwhakahaere tokotoru, ngā māngai mō ngā āhuatanga tikanga rua tikanga maha i arotakehia ake i te hui. Hei tā te kaitātari hinengaro kitenga, whanaketanga hoki, he uara nui te ia o te "tātou-tātou" hei ara neinei atu ki te puringa-whānui o te tikanga mauri moe i roto i te huinga hāpori. Ka whakaaro te tuhinga ki ētahi o ngā moemoeā matua i whakaarahia ake i roto i ngā wāhanga moemoeā me ētahi wāhanga puta mai i te hui. Ko te aronga o te mahi ko te whakawhānui i te tūāpapa o ngā rauemi kōrerohia mai i ngā moemoeā me ngā whakapānga atu ki aua moemoeā. E waiho ana mā tēnā, mā tēnā e whakahihiko ake huri haere ake ngā āhua whakaritea e rātou.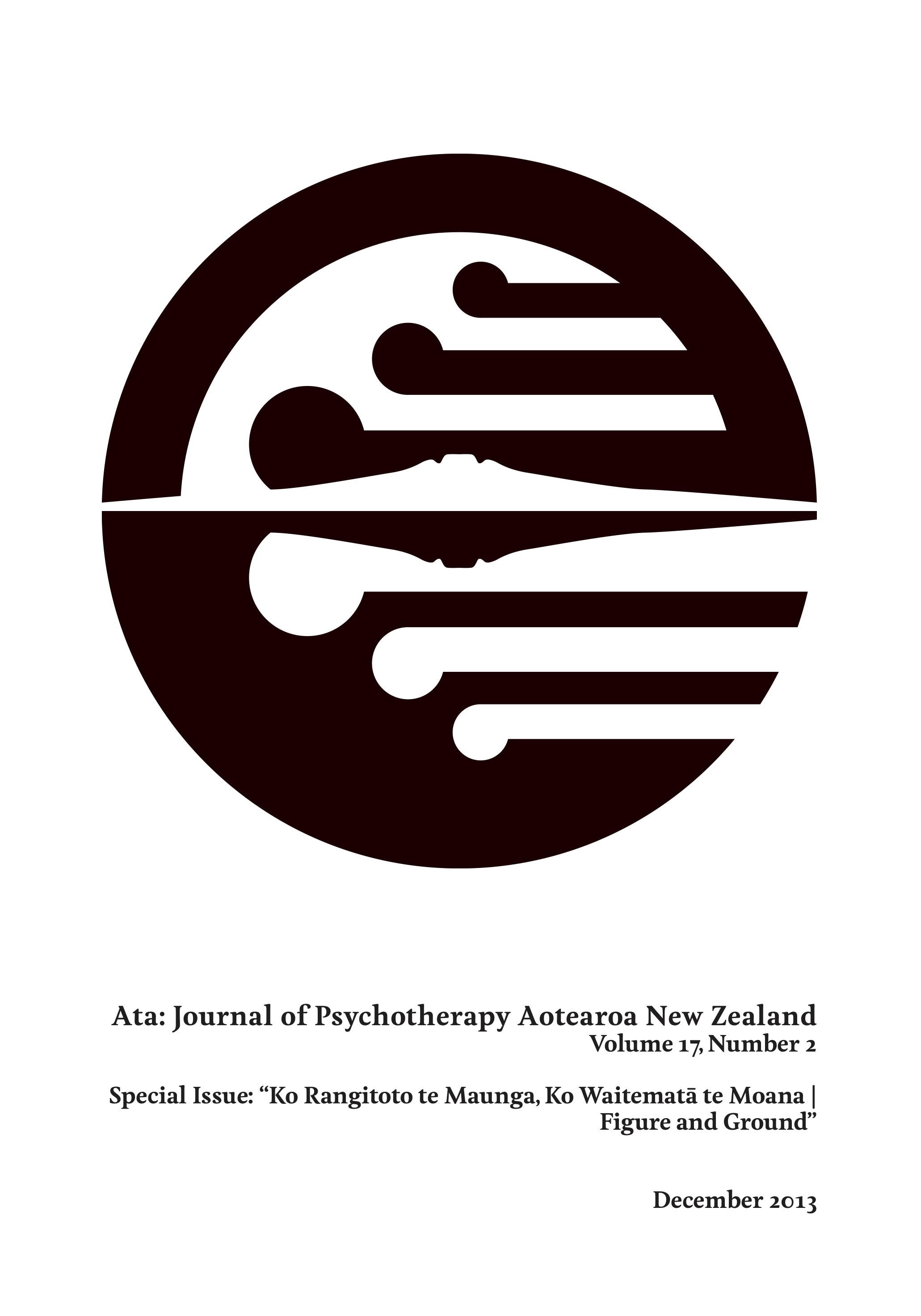 How to Cite
Van Beekum, S. (2013). The Infinite Possibilities from the Ground: Social Dreaming at the 2013 NZAP Conference. Ata: Journal of Psychotherapy Aotearoa New Zealand, 17(2), 201-210. https://doi.org/10.9791/ajpanz.2013.19