Figure and Ground
An Enquiry into What Analysis Is
Keywords:
becoming an analyst, unconscious, narrative, formulation, case material
Abstract
An enquiry into "what analysis is" benefits from consideration of the phenomenology of analysis. Drawing on the experience of becoming and being an analyst, as well as using fictionalised case material, this enquiry reveals analysis phenomenologically as a process of living encounter with the unconscious. The unconscious manifests in many different ways each of which provides an opportunity for such encounter. By contrast, much of psychotherapy practice is a process that focuses on the client's narrative and formulations of that narrative rather than on a process of the manifestation and encounter with the unconscious. In this article I argue that these processes shift back and forth in the manner of figure and ground and that analysis occurs when there is an equilibrium point between these two processes which itself moves more towards facilitating the manifestation of, and encounter with, the unconscious than towards narrative and formulation.
Waitara
He pakirehua i te "he aha te tātaritanga" ngā painga o te whakaarotanga ki te whakawā tātaritanga. Kia huri ake ki te wheako o te huringa hei kaitātari me te mahi kaitātari i tua atu i te whakamahinga rauemi paki, ka whakaatuhia e tēnei pakirehua he tātaritanga whakawā hei takinga tūtakitanga kaiao ki te mauri moe. He maha ngā momo āhua o te mauri moe, ā, ia āhua he whakaratonga tautauāmoa mō taua tūtakitanga. Hei whakatauritenga ake, he maha ngā mahi whakaora hinengaro, he takinga arotahi ki te paki a te kiritaki me ngā whakahiatonga o taua kōrero tē aro kē ki te takinga o te whakamāramtanga me te tūtakitanga ki te mauri moe. I roto i tēnei tuhinga e whakapae ana au ka neke whakamua, whakamuri ēnei takinga pērā anō i te āhua me te papa ā, ka puea ake te tātaritanga inā tau te waikanaetanga ki ēnei takinga, ā, ka whakapiri atu ki te whakatau i te whakamāramtanga, me te tūtakitanga ki te mauri moe kaua ki te paki me te whakahiatonga.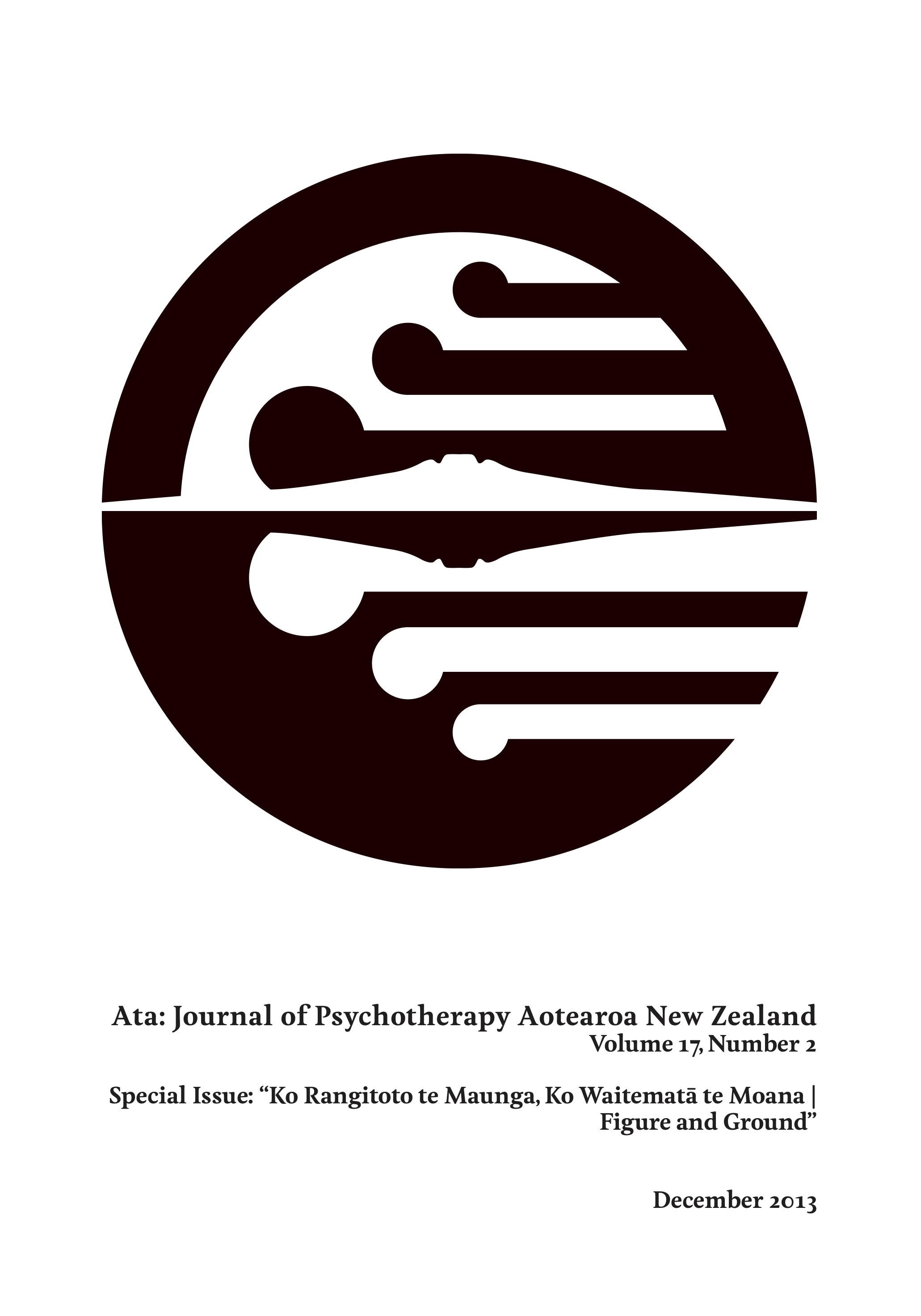 How to Cite
Milton, C. (2013). Figure and Ground: An Enquiry into What Analysis Is. Ata: Journal of Psychotherapy Aotearoa New Zealand, 17(2), 189-199. https://doi.org/10.9791/ajpanz.2013.18