Night Vision
An Imaginal Approach
Keywords:
death and dying, palliative care, process-oriented psychology, imaginal psychology, mythopoesis, dream, reverie, Orpheus and Eurydice
Abstract
This paper explores the poetics of death and dying using an imaginal approach. It focuses on an understanding of death, dying and palliative care within the framework of Arnold Mindell's process-oriented psychology. It develops a mythopoetic weaving of ideas and images intended to invite reveries of death and dying that take us more deeply into a personal understanding of this liminal experience. The paper is illustrated with reference to poetry and myth, specifically the Greek myth of Orpheus and Eurydice, and offers an extended reverie from Eurydice's perspective.
Waitara
E tahuri ana tēnei pepa ki te whakatau i ngā mōteatea tangi, kōwhekowheko hoki mā te ara pōhewa. Ka aronui ki te mātauranga hāngai ki te mate, whakamatemate me te mahi mirimiri e ai ki ngā whakahaere hātepe hinengaro a Arnold Mindel. Ka whaneke ake he rarangatanga whakaaro, whakaahua hai whakaputa i ngā wawata whakahōhonu ake i ngā aweko o te mate me te whakamatemate te huarahi e hōhonu ake ai te mātauranga o tēnei momo wheako. Ko ngā mōteatea me ngā pakiwaitara pūmau tonu atu ki te pakiwaitara Kiriki mō Orpheus rāua ko Eurydice te whakaaturanga whakamāramatanga o tēnei korero, ā, ka whakawhānuihia ake he whakaaro mai i te tirohanga a Eurydice.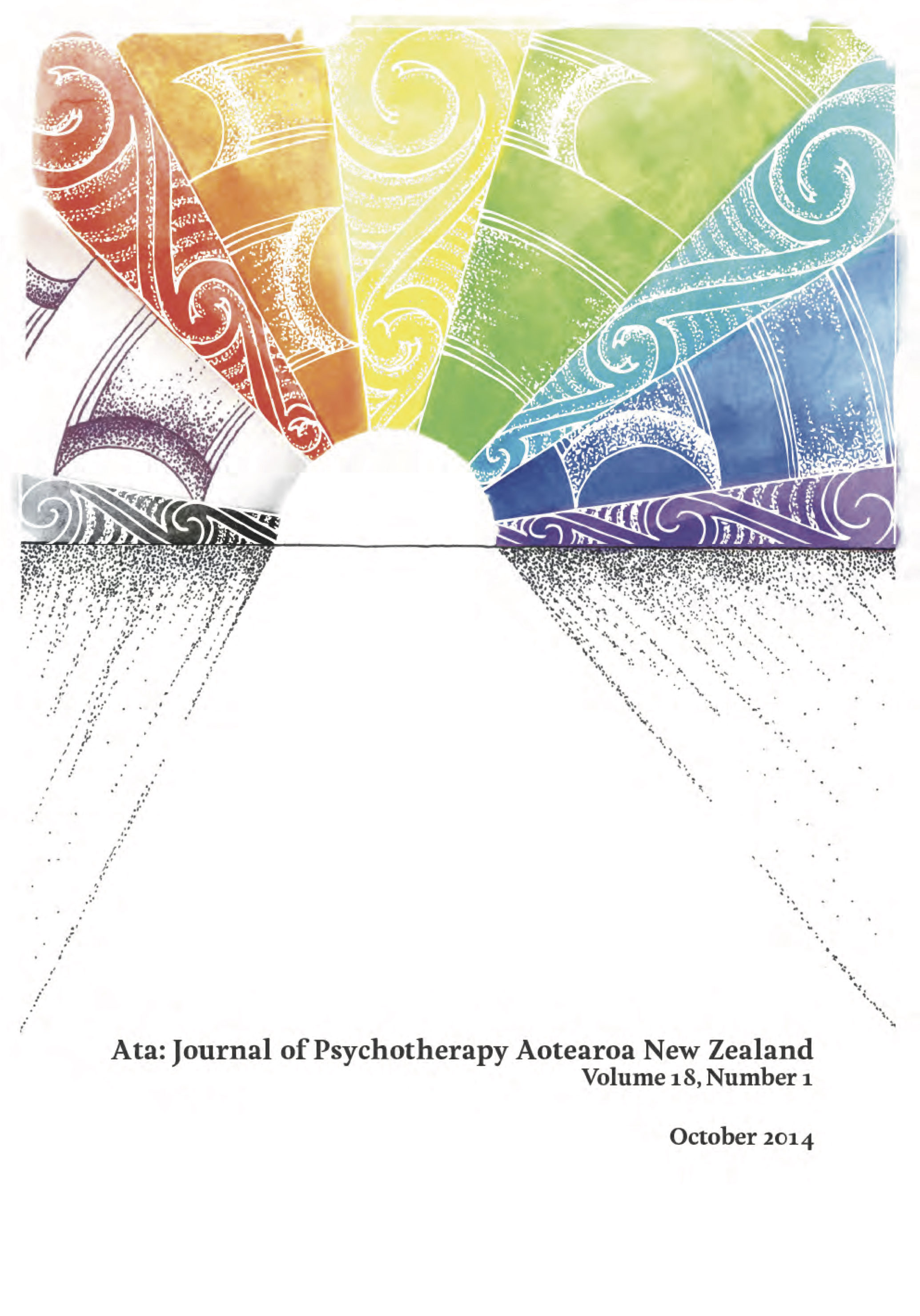 How to Cite
Deed, B. (2014). Night Vision: An Imaginal Approach. Ata: Journal of Psychotherapy Aotearoa New Zealand, 18(1), 23-34. https://doi.org/10.9791/ajpanz.2014.03
Copyright (c) 2014 Ata: Journal of Psychotherapy Aotearoa New Zealand
This work is licensed under a Creative Commons Attribution-NonCommercial 4.0 International License.